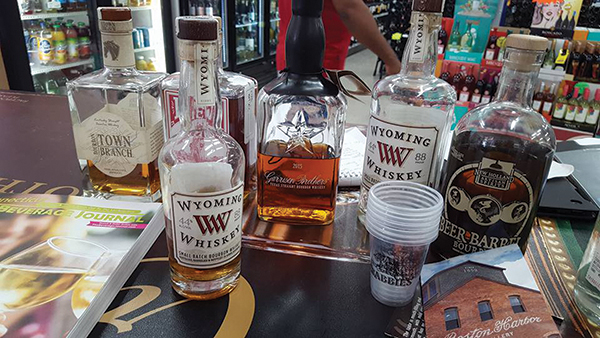 During the month of August, the Craft Beer Guild of Connecticut sales team highlighted selections from the North Haven-based distributor's spirits portfolio. Wyoming Whiskey and Gin Mare were featured at area retailers for on-site tastings.
Wyoming Whiskey offers small batch bourbon whiskies from its independent, family-owned distillery in the Big Horn Basin of Wyoming. Gin Mare is a Spanish gin featuring Mediterranean flavors with four principal botanicals: basil, thyme, rosemary and, uniquely, the Arbequina olive.
The Craft Beer Guild of Connecticut's portfolio of beer and spirits can now be found in the Brand and Price Index listing in The Beverage Journal and online via the Trade Login at www.thebeveragejournal.com/connecticut.