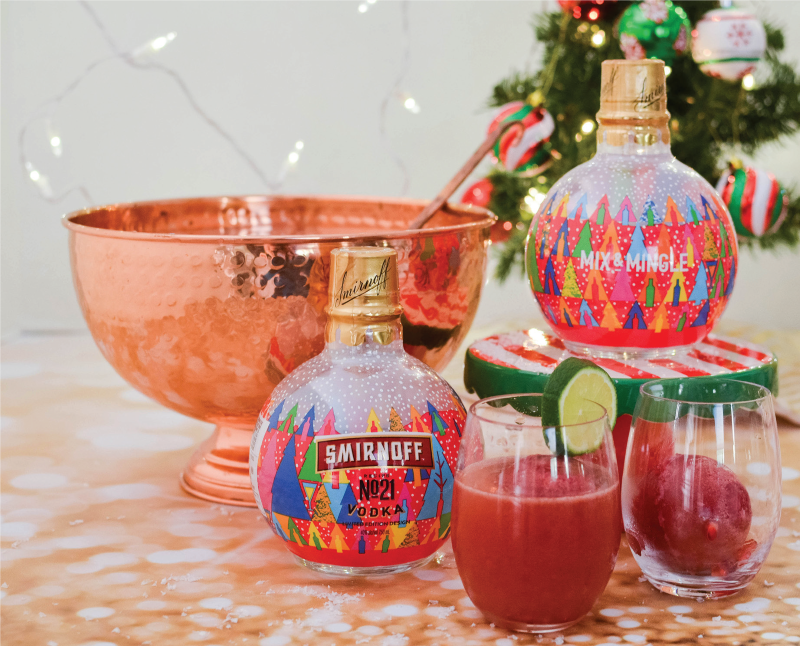 Winter cocktails at their best take a guest's mind off the weather and into the moment. Entertaining made easy with some festive, holiday ideas.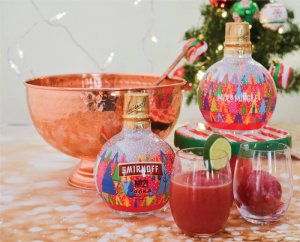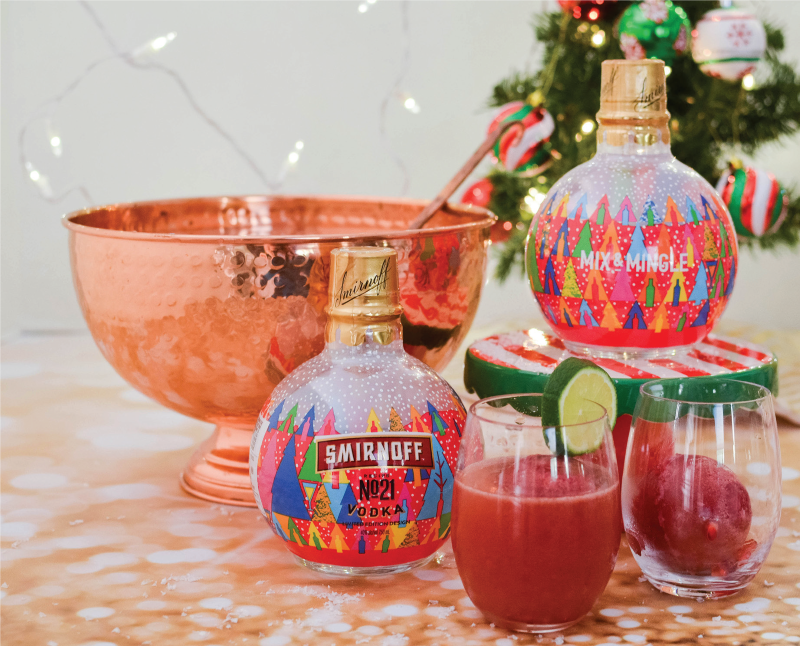 Smirnoff Holiday Punch
Courtesy of Kendra Darling, Simply Darrling
10 oz Smirnoff No. 21 Holiday Ornament Vodka
12 oz Cranberry-Raspberry Juice
4 oz Pineapple Juice
20 oz Orange Juice
2 oz Lime Juice
1 bottle Sparkling Wine
Raspberry sherbet
Slices of limes and oranges and frozen cranberries.
Method: Combine all the juices in a punch bowl. Stir in the sparkling wine and the Smirnoff No. 21 Holiday Ornament Vodka. Garnish with frozen cranberries and slices of limes and oranges. Place a ball of raspberry sherbet into a glass. Ladle punch into the glass.
Brockmans Golden Era
3 oz. Brockmans
1 oz. Calvados
1 ½ oz. Apricot Brandy
2 dashes plum bitters
Method: Shake all ingredients together with ice and strain into a coupe glass. Garnish with two blueberries and a twist of clementine zest.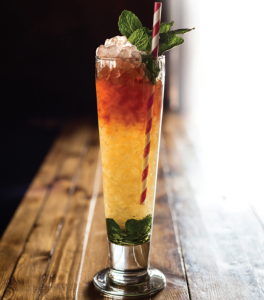 Angostura Queen's Park Swizzle
2 oz Angostura 7 Year Old Rum
1 oz Demerara Simple Syrup
1 oz fresh Lime Juice
12-14 Mint Leaves
Freixenet 6-8 dashes Angostura Aromatic Bitters
Method: Build in a Highball or Pilsner glass; muddle mint leaves in lime juice and simple syrup then fill glass with crushed ice. Pour rum over crushed ice and swizzle well until glass is ice-cold and frosted. Pack glass with more crushed ice and top with bitters.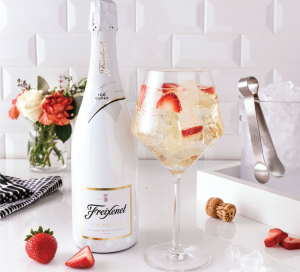 Signature Cuvée 
750 ml Freixenet Ice Cuvée
Ice Cubes
Strawberries or seasonal fruits
Method: Add ice, pour.
The Dandy by Dubonnet
1¼ oz Dubonnet
1½ oz Orange Liqueur
2 dashes Angostura Bitters
2 dashes Regans' Orange Bitters
Method: Combine all ingredients in a mixing glass with ice and stir until well chilled. Serve in a Nick and Nora glass, garnished with an orange swatch.
Kahlúa's Cold Brew
1 oz Absolut Vodka
2 oz Kahlúa
3 oz Cold Brew Coffee
Method: Fill a shaker with ice. Add the Absolut, Kahlúa and cold brew. Shake hard for at least 10 seconds to create a nice foam. Strain into a cocktail glass to get rid of all the small ice chips; garnish with coffee beans.
Rene Barbier's Apple Cider Kickoff
750 ml bottle René Barbier Mediterranean White
2½ cups fresh Apple Cider
1 cup Club Soda
½ cup Brandy
3 Apples, chopped (Honeycrisp preferred)
3 Pears, chopped
Fresh Ginger (optional)
Method: Combine all ingredients in a large pitcher and stir. Refrigerate an hour before serving.