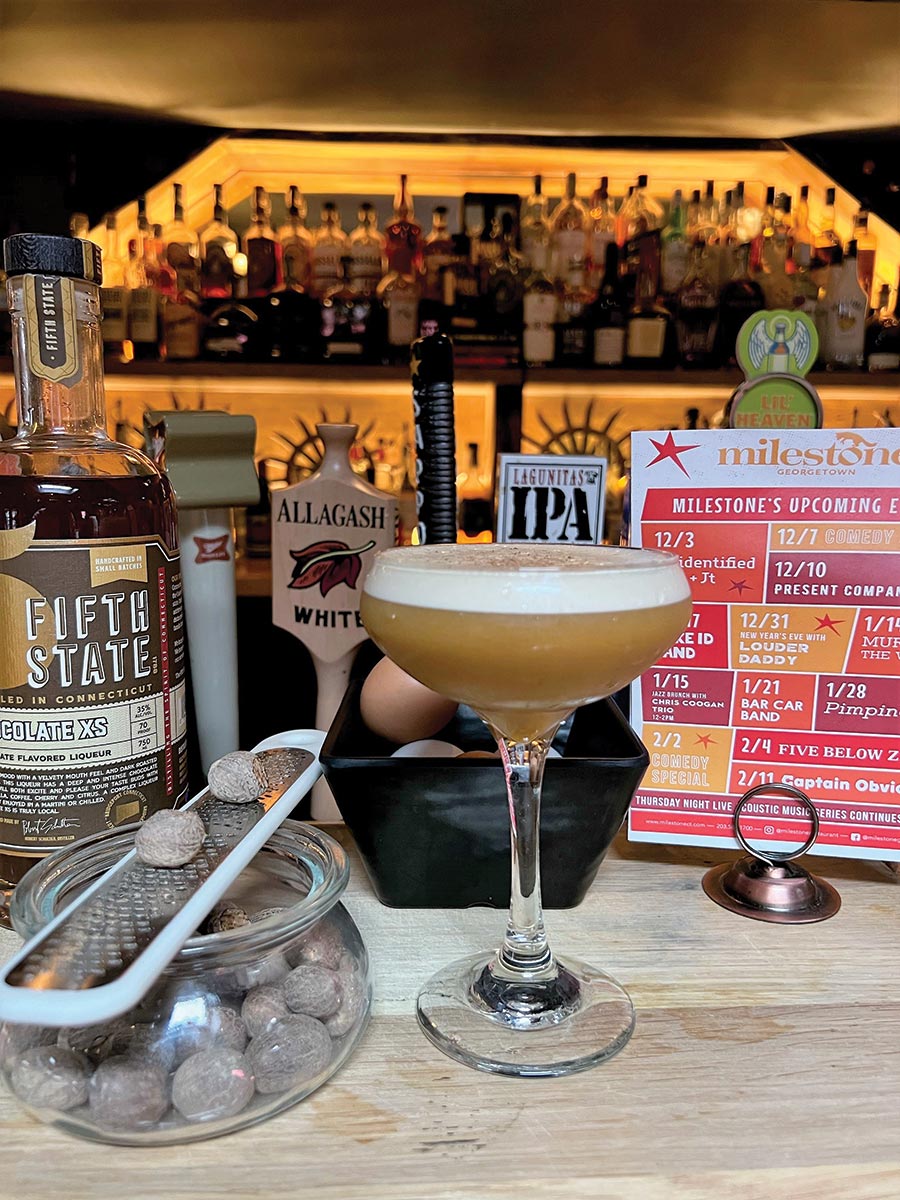 Milestone Restaurant
2 Main Street
Redding, CT
Located in the Georgetown district of Redding, Milestone Restaurant redefines classic comfort food by adding a modern flair to all-time favorites from wood-fired pizzas and burgers to a range of entrees in a rustic-meets-refined neighborhood spot. Milestone's menu also offers a wide variety of dishes, sourcing as many local and regional ingredients as possible to deliver fresh, high-quality cuisine. The beer selection showcases draft options from local breweries, while its wine-by-the-glass selection offers plenty of pairing options to enjoy. The craft cocktail menu features classics that comfort to signature creations that showcase strong, savory flavors. Seasonal offerings often highlight locally made spirits meant to complement the best from a Milestone's meal. Dinner, daily specials and weekend brunch are offered and guests have the choice of dining inside, on a covered and heated deck or outside on a large patio during the warmer months, often with live entertainment to keep things festive and lively. The team says its mission statement is simple: "We serve one-hour vacations to our guests," with the goal to get visitors to unplug, relax, be served and escape—and, hopefully, for more than an hour.
Bar Manager: Sean Nye
Cocktail: White Fox Flip
Ingredients:
» 2 oz. Flor de Caña Extra Dry 4 Year Rum
» .75 oz. house-made cold brew
» .25 oz. 2:1 simple syrup
» 1 oz. Fifth State Distillery Chocolate XS
» 1 whole egg
» Garnish: nutmeg
Method: Crack egg into a cocktail shaker. Add remaining ingredients, except for the garnish. Add large cold ice cubes. "Shake like a monkey" for 30 seconds. Strain liquid and discard ice. Shake again to froth, about another 30 seconds. Pour contents into a coupe glass. Grate fresh nutmeg on top and serve.
Meant to be served up "luscious and decadent," the White Fox Flip cocktail's name and inspiration originates from the venue's very visible white fox logo. "This is our take on the classic Flip cocktail," said Sean Nye, Bar Manager, Milestone Restaurant. "Connecticut-made Fifth State Distillery Chocolate XS gives the cocktail a sweet and rich finish in time for any Valentine's Day-inspired showcase with chocolate flavors."