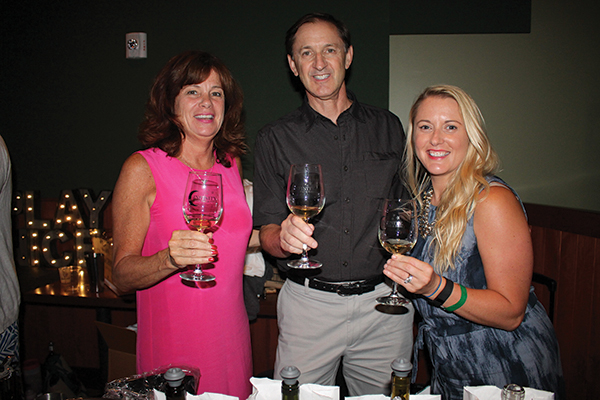 Infinity Music Hall and Bistro hosted the first New England Service Industry Night to celebrate all workers in the hospitality and service industries, from bar backs to managers, on July 21, 2015.
The event was sponsored by Bacardi and Connecticut Distributors, Inc. (CDI). Justin Morales, Bistro Bar Manager at Infinity Hall, worked with Nadine Gengras, Account Development Specialist at CDI and others, to organize the event, which included drink tray relay races, Iron Bartending-style competitions featuring Bacardi portfolio products, a blind wine tasting, live music and more. Bacardi Tangerine, a newly launched flavor to celebrate 20 years of flavored rum, was featured at the event.
Jack's Abby Brewing Company, Brooklyn Brewing, Smuttynose Brewing Co., Long Trail Brewing and other New England creations were available to sample. NIXS Hartford, located next door to Infinity Music Hall and Bistro, hosted an after-party for guests.