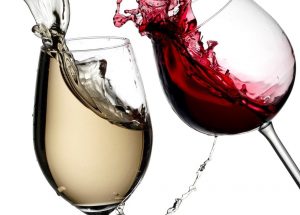 WHAT: Bellevue Wine & Spirits presents the tenth annual Newport County YMCA Holiday Wine & Beer Tasting Event. The event includes a VIP reception and grand tasting featuring a vast selection of beer and wine from participating wholesalers and vineyards. The event benefits the Y's Community Support Campaign, a program dedicated to enriching the lives of kids by strengthening their communities.
WHEN: Thursday, November 1, 2018.
WHERE: Newport Vineyards, 909 E Main Rd, Middletown, RI 02842.
See highlights from last year's event here.