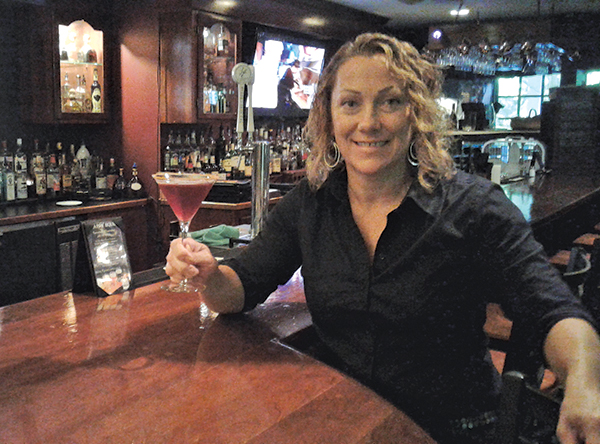 Grill 37
37 Putnam Road
Pomfret, CT
The American-fusion grill specializes in steaks, yet boasts a sizable menu selection of seafood and pasta, as well as an extensive wine menu. They aim for 95 percent of the cocktails on its menu to be "unique to the house," said Kay Salvas, Bar Manager.
Bar Manager: Kay Salvas
Cocktail: Sugar Plum Martini
Recipe: Mix
2 oz. Pearl Plum Vodka
1/2 oz. Grand Marnier
1/2 oz. Graham's Six Grapes Ruby Port
1 dash Angostura Bitters
Shake. Pour into a martini glass rimmed with cinnamon sugar. Add a splash of ginger ale.
Of the seasonally-named Sugar Plum Martini, "the ruby port adds a beautiful color, as well as a really nice, rich flavor," said Salvas.