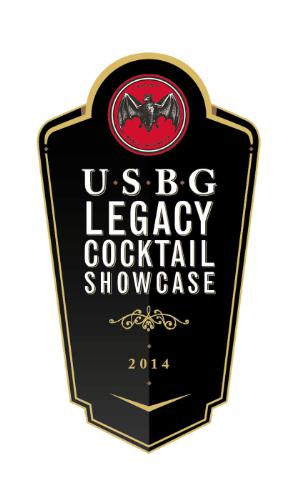 United States Bartenders' Guild (USBG) crowned Naomi Levy as the national finalist of the fourth annual USBG Legacy Cocktail Showcase sponsored by Bacardi in Miami. Levy will receive an all-expense paid trip to Moscow, Russia, and the opportunity to share her unique creation on the global stage as the United States representative in the Legacy Cocktail Global Showcase. Levy emerged from a field of 12 national semi-finalists from across the country, winning with "Guayaba Arabica", her innovative BACARDÍ Superior cocktail.
The USBG Legacy Cocktail Showcase sponsored by Bacardi invited the best contemporary bartenders from around the country to become commemorated through their creative expressions of Bacardi. Participants were charged with creating a "classic cocktail", meaning one defined by its balance, flavor, quality of ingredients and aesthetic appeal, as well as an enduring popularity and the story behind them.
This year's National Legacy Cocktail Showcase was judged by William Ramos, Bacardi Senior Brand Master; Charles Joly, Beverage Director of Avitary and Founder of Crafthouse Cocktails; Juan Coronado, Spirits Director for the Think Food Group; and Frank Martucci, Co-Founder of the USBG Rhode Island Chapter.
"The finalists mastered the art of creating a well-balanced drink, while bringing a unique and original vision to the 2014 showcase. Naomi Levy's winning cocktail was selected because of its innovation and potential for long-term appeal," noted Toby Whitmoyer, Vice President and Brand Managing Director for the rum category at Bacardi U.S.A., Inc.  "It is by preserving our cocktail legacies and our commitment to uncovering the next generation of classic cocktails that allows Bacardi to remain at the forefront of cocktail culture."
Guayaba Arabica
Ingredients:
1 ½ part BACARDI Superior
1 part Guava Nectar
¾ part Coffee Scented Simple Syrup
½ part Lime Juice
5 pieces Cilantro Leaf
1 pinch Salt
Grated espresso bean (for garnish)
Instructions:
In a mixing glass, combine all ingredients, add ice, and shake. Double strain into a chilled cocktail glass and garnish with the grated espresso bean.