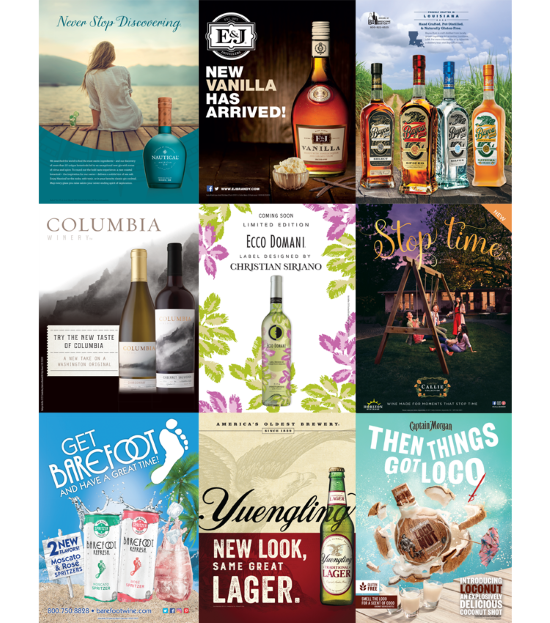 ADVERTISE
Reaching more than 4,500 beverage trade professionals across Connecticut and Rhode Island, our publications offer a wide range of opportunities to market your brands. Target each state or both. Access your direct buying audience:  93% of subscribers get The Beverage Journal for industry news and new product information.
We offer the market's most comprehensive local news, and product access resources, reaching thousands of local tradespeople. Print and online ads get your products and services in front of your trade purchasing audience, both on- and off-premise.
Our coverage of local launches and events, new products, innovative services and industry people crosses over into our growing online community, enabling many opportunities to maximize your exposure; in print and online.
Our monthly feature articles focus on national and local beverage alcohol and trend news, including people, products, promotions and merchandising.
Each publication provides licensees with news, resources and reporting that reflects the local markets. Comprehensive local news includes local trade associations reporting and columns, upcoming events, and legal and legislative issues affecting the markets.
The publications offer the largest compilation of beverage alcohol brand and pricing information for liquors, wines and beers. The Brand Index and Price Index pages guide licensees from the brand listings to each distributor's price list section.
EDITORIAL SUPPORT
Tell your story to the trade in print and online. Promote local tastings, launch events and supplier happenings. Connect local brand and market events to your buyers through news.
The "Around Town" post-event coverage section serves as a great way to keep the buzz going after a brand or company event by sharing highlights and photos with the market's local trade.
Local calendars serve as a go-to source for members of the trade to keep up-to-date on the local market events. Check our Calendar and Upcoming Events pages.  To submit your trade event, email the editor.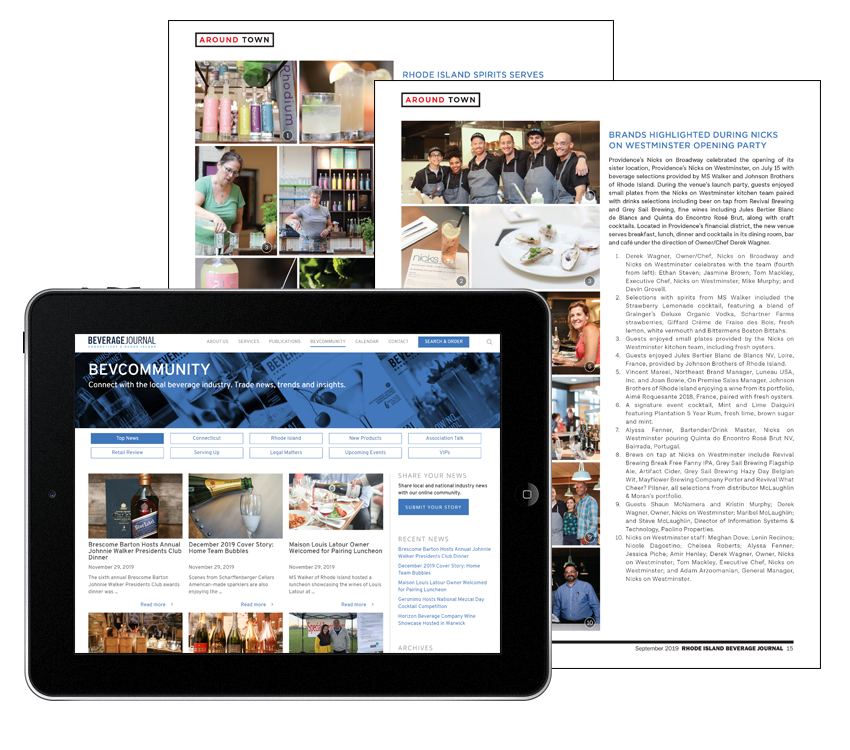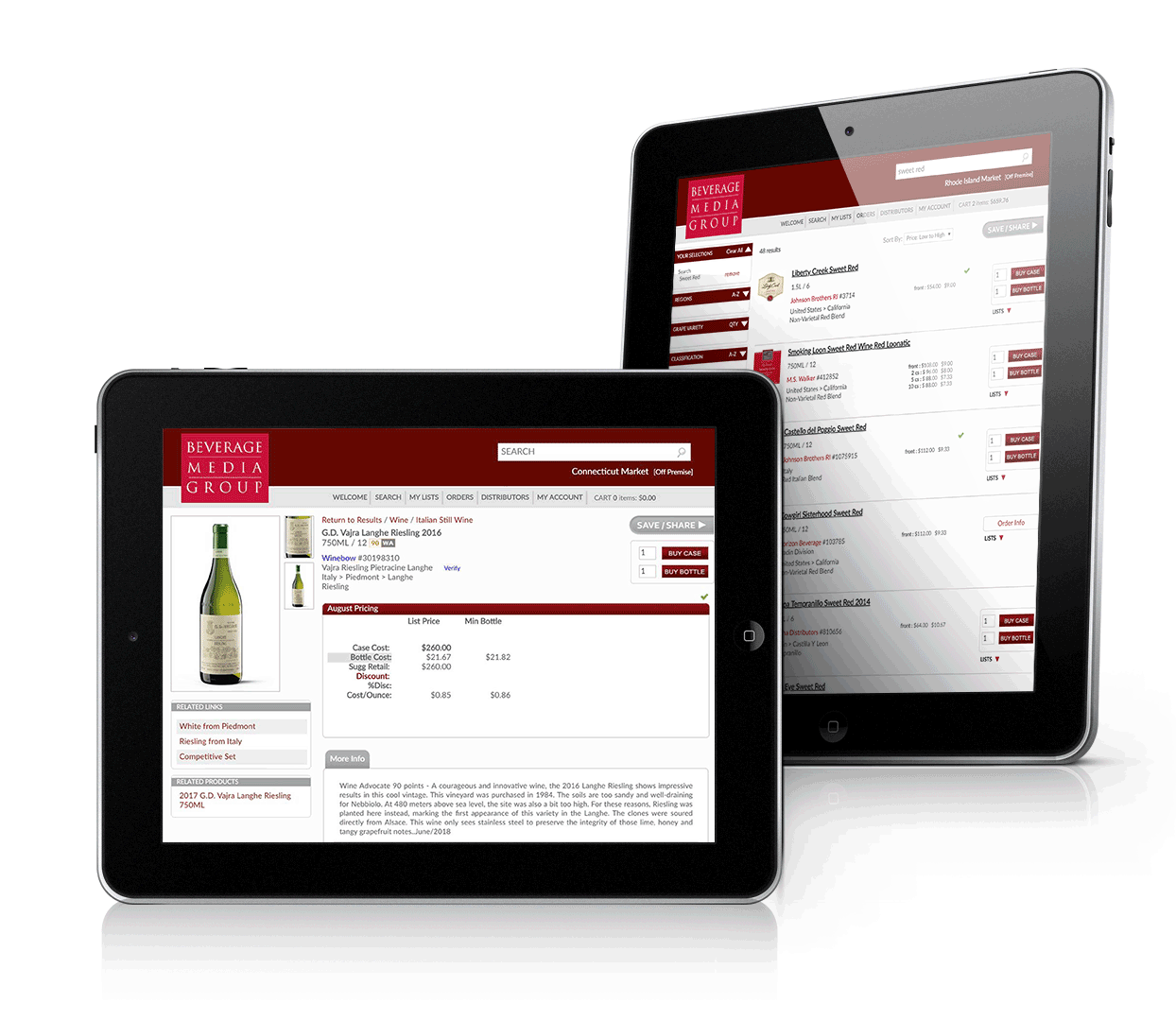 ONLINE SALES TOOLS
Our Search & Order platform offers the most comprehensive online search technology available in the market today. Get faster, easier access to more product information and real-time pricing data than ever before.
Search brand and price information and get market insight when you need it. Licensees use it to place orders with distributors, directly. Suppliers and distributor sales reps can search brand and price information and generate Sell Sheets for trade customers.
Utilize our platform for daily access to sales tools, current pricing data in the market, ratings and competitive research analysis. Tools available include:
Search from thousands of Products 24/7

Save and Share Custom Lists & Sell Sheets

Create Custom Portfolios

Access Labels, Bottle Shots/Spins & Tasting Notes

Compare Competitive Pricing

Ratings & Reviews from leading, reputable industry sources
Ask us how your supplier and brand reps can maximize access.
SALES BOOKS
Present your portfolio and have a full product and pricing lists on hand while visiting accounts. Create a dynamic and comprehensive booklet for your sales teams and your distributor's sales teams to help differentiate your offerings from the competition.
Printing services are available to create price books for your sales representatives that assist with monthly sales to on- and off-premise accounts. Customized to your needs, books can be produced at every price and quantity level.
Electronic PDF pricing files can also be provided on a monthly basis.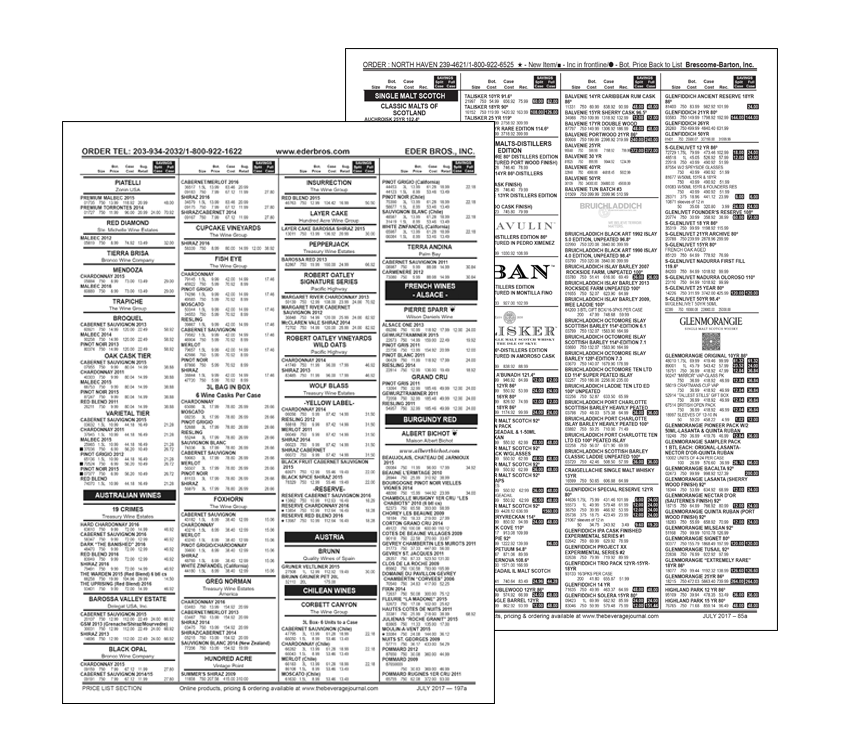 COMPETITIVE PRICING ANALYSES
Compare your brand and pricing information with those of similar brands and/or categories in key markets.
Using our database, reports are tailor-made to each supplier's specifications and can be provided for your products and a group of competitive products of your choice.
Reports may be generated monthly with a minimum 12-month commitment. For rates and details, please email info@bevmedia.com.