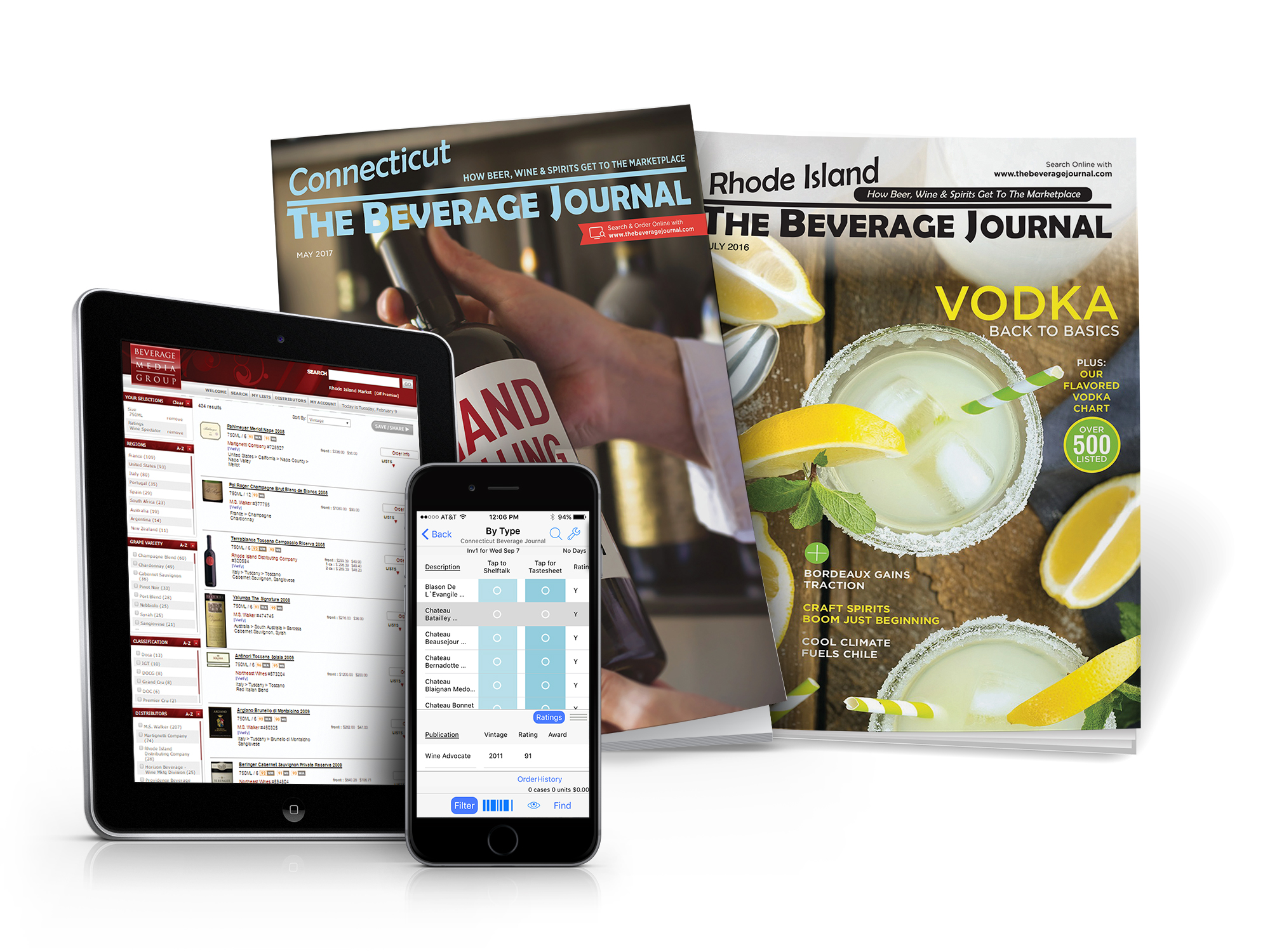 One Company.
 

All The Access.
Plan your beverage strategy and order via print, online and iOS. Flip. Scroll. Swipe. Your annual subscription to The Beverage Journal includes the monthly market resource magazine you have come to rely on, plus access to online ordering via a secure website and, in select markets, the BevJournal iOS ordering app.
"Managing three beverage programs, The Beverage Journal web and mobile tools allow me to get up-to- date, accurate information on the fly. I'm in constant need of accurate pricing information, and the mobile app allows me quick access. I use them to check budgets, cost out cocktails and spirits, and to place orders."

Craig Ventrice, Bar and Beverage Manager, Kawa Ni/The Whelk/Jesup Hall
"You have morphed the Journal into one of the best industry publications."

Jack Williamson, Owner, Winery Concepts
The website is exactly what I was looking for. This is exactly what we needed in Rhode Island. I'm really impressed with the site… I've been using [another site], but it doesn't have nearly as much information as yours. Bottle shots, item descriptions it is everything I was looking for."

Carlos H. DeOliveira, Director of Distilled Spirits, Wine & Spirits Retail Consultants, Inc.
"It's amazing how dependent we become on these tools of the trade! I do use the online version, but for cross-referencing, nothing beats the print copy. I can't imagine going more than an hour or so every day without referencing either the electronic or printed copy of the journal."

Jim Panzica, Wine World of Bethel
"I can compare pricing easily and I can make sure I order everything correctly and everything is the right size. It's helpful that the website keeps a history of past orders. I like that I can easily find out how much I ordered last time."

Angie Zheng, Avallone Discount Wine and Spirits in Danbury