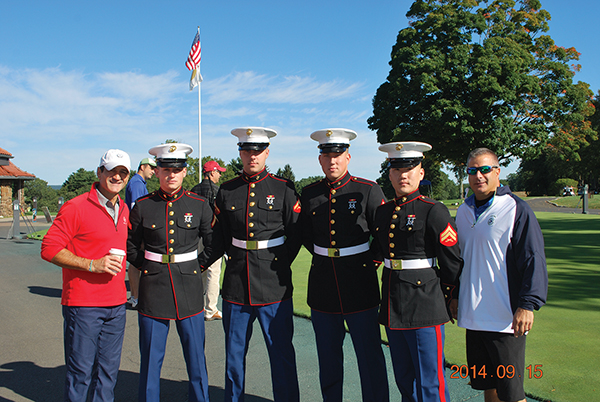 Brescome Barton/Worldwide Wines hosts its Fourth Annual Charity Golf Outing on Monday, September 21, 2015 at the New Haven Country Club in Hamden, CT in support of the Marine Corps Law Enforcement Foundation (MC-LEF). Registration is open until August 14, 2014.
MC-LEF provides educational assistance to the children of fallen United States Marines and federal law enforcement personnel. Since their founding in 1995, MC-LEF has awarded over $62 million in scholarships and other humanitarian assistance, and supported over 3,500 children.
Last year's golf event raised $78,000. Each child from the following families that endured a loss will receive the education funding upon their 18th birthday: daughter of Lance Corporal Jazzmyn Best, Lahna J. Wallace-Best, and the daughter and son of Sergeant Alonzo Phillip Austin, Alaia P. and Dallas M. Austin.
To donate to or participate in this year's event, please contact Mia Ginter at mginter@brescomebarton.com.