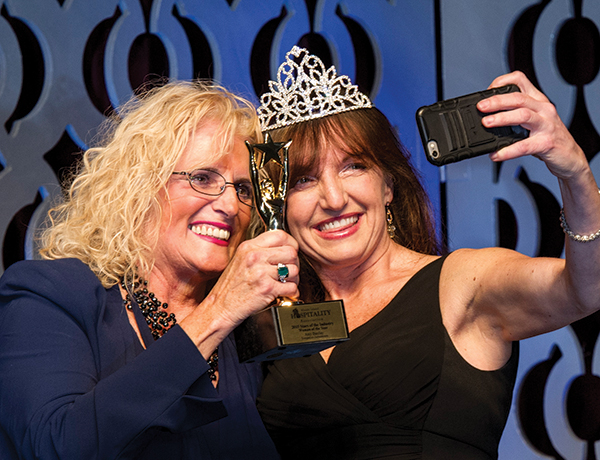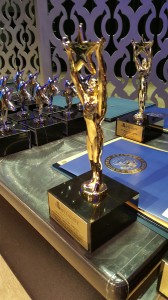 The annual "Stars of the Industry" awards ceremony was held on December 2, 2015 at Twin River Casino for more than 595 guests. Created more than 25 years ago and hosted by the RI Hospitality Association (RIHA) and RI Hospitality Education Foundation, the event recognizes a range of professions and personalities within the restaurant and hospitality industries.
A cocktail reception and exhibition hour preceded the main awards dinner event, which was kicked off by a performance by the dance troupe Fountain Street Creative. Rhode Island native and Billboard "Top Country Album" chart topper and singer Billy Gilman was a special award recipient, who feted guests with two songs as part of the event's many highlights.
"This year's event was one of the most exciting and well-attended to date. Billy Gilman's performance was fantastic and really lent to the festive atmosphere as we celebrated so many incredible and deserving stars in our industry," said Dale Venturini, CEO and President of RI Hospitality Association.
Rhode Island's First Gentlemen, Andy Moffit, was presented with the Hospitality Ambassador of the Year award for his innovative "do over" concept after repeated snows hobbled prime winter holiday business for many venues, as well his other efforts in the state including promoting charitable causes.
More than 80 award recipients were nominated by their bosses, co-workers and customers from over 20 categories, with two to three nominations per category. Winners were voted for by the public and elected officials of the RIHA board. A complete list of award recipients can be found at www.rihospitality.org.