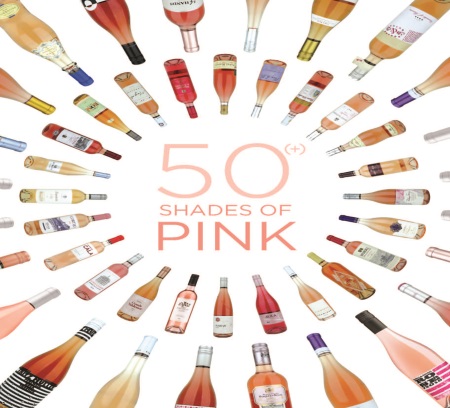 The Undiscovered Complexity in Rosé Wine
By Kristen Bieler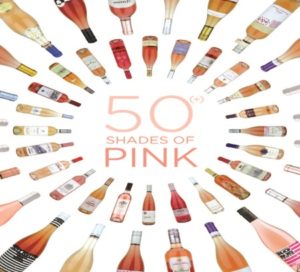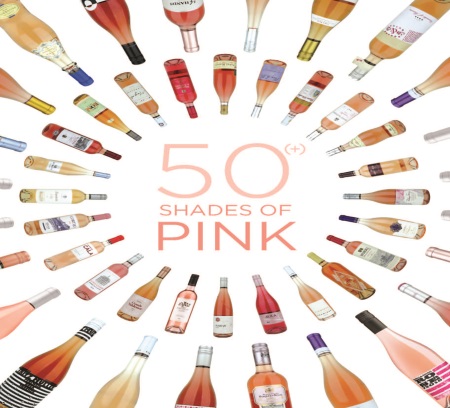 Perhaps owing to its immense drinkability, rosé doesn't invite the kind of contemplation reserved for the great red and white wines of the world. But just because it's accessible, refreshing and often found pool-side doesn't mean rosé can't be complex. Until recently, most people (including many wine professionals) believed that all rosé more-or-less tasted the same.
With higher quality rosés coming from a growing number of regions throughout the globe—many of which didn't take the category seriously until a few years ago—the wine drinking world is starting to appreciate the vast diversity within the world of pink wine.
"Five years ago, guests would simply ask me for a 'glass of rosé.' Today many ask for a glass of Chinon rosé or Corsican rosé," says Victoria James, sommelier at NYC's Piora restaurant and author of the just-published Drink Pink: A Celebration of Rosé, a book she wrote to dispel myths about this complex category. "Rosé is starting to be recognized as a wine, just like red and white. Terroir-driven examples show consumers that pink wine can hold a sense of place, reflective of centuries of tradition."
Provence
The birthplace of rosé and still the benchmark. The Provençal style—pale pink, aromatic-driven, fresh, light bodied— is what producers around the globe are increasingly emulating. Crafted primarily from Grenache, Cinsault and Mourvedre grapes, Provence rosé typically shows red berry,  watermelon and light herb flavors. As the second largest rosé-consuming nation, the U.S. guzzles 43-percent of Provence's exports (up another 47-percent last year!).
Yet the floodgates have far from closed, and established category leaders like Château d'Esclans' Whispering Angel and Minuty are joined by first time entrants this year—many with serious pedigrees. Take Fabre en Provence, the region's largest producer of cru classé rosé and in business for 17 generations; August Wine Group, the brand's importer, reports selling four times what they had forecasted. And plan to double that number next season.
Producers are testing the consumer's willingness to trade up, too. While Provence stalwarts like Tempier and Domaine Ott have long proved that people will pay top dollar for premier rosé, the number of bottlings over the $20 mark is at an all-time high. The organically farmed Figuière estate has just introduced a new quartet of rosés this year, which includes the Confidentielle Rosé ($34). Whispering Angel fans can upgrade to Rock Angel ($35) which sees a bit of oak, as does the Prestige expression ($24) from Domaine de Cala, a new winery founded by Patina Restaurant Group founder Joachim Splichal. Mirabeau, a beloved brand in Ibiza has released their Etoile ($35), from a high elevation vineyard site.
France Beyond Provence

France is responsible for one-third of the world's rosé, and it's not all coming from Provence. Rosés have been produced for generations in Corsica, Sancerre, Languedoc, Bordeaux (see below), and the Rhône—home to the famously dark-hued, full-bodied rosés of the Tavel appellation.
James believes the explosion of Provence rosé production has led to many poor-quality examples within that region trying to capitalize on rosé's success— and at high prices, no less. "People have begun to realize this and are increasingly looking outside Provence for the good stuff," she has witnessed.
Which is getting easier to find. Producers in Sancerre, for example, have responded to international rosé fever by making less red wine and more pink from their Pinot Noir grapes (which represent 25-percent of Sancerre's plantings).
"Sancerre rosé shows all the delicate finesse of Pinot Noir, and higher acidity than the rosés of Provence, and you'll get more red fruit character," says Anthony Cohen, Senior Brand Manager, Frederick Wildman, which represents Pascal Jolivet Sancerre.
Bordeaux
Some of France's finest rosés today arguably hail from the world's most famous red wine region: Bordeaux. "It's a small category in Bordeaux—only 4-percent of red grapes are used for rosé—but there is a greater consciousness of rosé in Bordeaux; those who are making it are taking it much more seriously," says Mary Gorman-McAdams, market advisor for Bordeaux Wine Council.
Expect many of the same characteristics as you would in the red wines made from Cabernet and Merlot, she describes: "Merlot is round and mouth-filling, and adds voluptuousness to a rosé. Cabernet Sauvignon brings freshness and body."
While many simple Provence rosés are defined by bubblegum and watermelon flavors, Bordeaux examples can offer more substance, Gorman-McAdams believes. And like the reds of the region, they can age: "I'm currently enjoying the 2014s, which have really settled into themselves and are incredible food wines."
Spain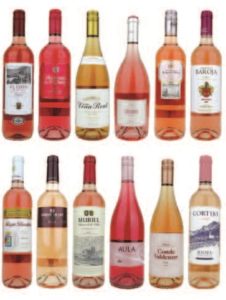 Not only are we seeing more Spanish rosado these days (there are 39 from just Rioja in the U.S. market this year!), there's been a noticeable style shift in this historic rosé producing nation.
"Spanish rosado is evolving, the wines are paler in color, a result of less time with skin contact," says Beth von Benz, sommelier & wine consultant. "They have less residual sugar and more aromatics; producers in Rioja are leading this trend, moving away from over-extraction to a more natural style."
Traditionally, most Spanish rosados were dark and big-boned with present tannins (often a result of the saignée method, whereby juice that is "bled" off during the production of red wine is used for rosado). While there are still plenty of this style made, James too has noticed "Rioja rosados are stepping away from that style and aiming for freshness."
Navarra, just north of Rioja, has long been a well-known source for luscious,Garnacha-based rosados (look for "ripe strawberry and hints of orange peel and spice," says von Benz), but today roasdo is made throughout the country, like the Bobal-based examples from Valencia's Utiel-Requena region and in Basque country made from the Txakolina grape. Rioja's Tempranillo-based rosados offer "red currant, raspberry and watermelon highlighted by savory herbs," describes von Benz.
Spain leads the market in export volume: Exporting 75-percent of its production, the country is responsible for 40-percent of the global rosé market.
American
Taking the cake for the most significant rosé turn-around is the United States—the very place responsible for sullying the reputation of pink wine in the 1970s with sweet "blush" wine. "Winemakers in California are creating dry, fresh, lower-alcohol, mineral-driven styles inspired by benchmark producers in Bandol, Corsica and Italy," says James. "Rosé is no longer something just made from young vineyards or as a by-product of strengthening red wines."
In California, a cult of ultra-hip rosé producers has taken shape (Sandhi's Rajat Parr makes a sparkling solera rosé of Pinot Noir; Railsback Frères' Bandol inspired Les Rasacasses; Arnot-Roberts Touriga Nacional rosé; Eric Sussman's County Line; and Matthiasson, etc).
Any region that excels with Pinot Noir is a contender for quality rosé, so unsurprisingly, Oregon is at the top of that heap. Sokol Blosser has been spearheading top notch pink wine since 1977, adding a sparkling version in 2011. "I've always aimed for high-toned, super clean rosé that comes across like a soprano singer, not a baritone, and Pinot Noir can give you that elegance and complexity," says winemaker Alex Sokol Blosser. (Look also for Oregon's
Analemma, Beckhamand Stoller.)
Washington State is home to the best-selling American rosé, Charles & Charles, a partnership between Charles Smith and Charles Bieler, made from Syrah.
Italy
Getting a handle on Italian rosato is no less challenging than the rest of the country's wines. From Nebbiolo in Piedmont, Sangiovese in Tuscany, Montepulciano in Abruzzo, Italian winemakers craft rosato in a dizzying array of styles—and volume is going up. It's a particular specialty of the South—places like Sicily's Etna region, Sardinia, Puglia and Campania.
"Puglia is the most famous Italian region for rosato; the Negroamaro grape has long been used for well-structured, lightly tannic, flavorful rosatos," says Cristina Coari of Vias Imports. Aglianico, Primativo and Nerello give fuller-bodied versions, while fresher, lighter rosatos are made in Puglia with Bambino Nero grape.
Australia
The story of rosé in Australia mirrors the country's wine evolution as a whole—a shift towards food friendlier, lighter-bodied, acid driven wines. Australians have made rosé for decades—Turkey Flat was an early pioneer, first crafting their outstanding Grenache based rosé in 1994, and today they are joined by dozens more.
"Rosé is everywhere in Australia—big and heavy is not what Australians want to drink today," says Mark Davidson, Global Education Manager, Wine Australia. Look for more savory, elegant rosés to hit our shores in the near future, he predicts, made from a range of grapes including Shiraz, but especially Grenache: "There is real interest in Grenache as the base for rosé. People are starting to see the tremendous diversity of styles we produce in Australia, and rosé is becoming an even more important part of that story."
Sparkling
The power of pink has spilled into the sparkling world as well. Although rosé Champagne is not new (Champagne Ruinart was making it 250 years ago) the rapid increase in supply and demand certainly is: Many Champagne houses report greater interest in their rosé than their blanc offerings.
It's made differently than still rosé—by blending in red wine, rather than skin maceration. "Pinot Noir brings structure to Champagne, and rosé Champagnes can closely resemble red wines," says Champagne Collet's Winemaker Sébastien Walasiak. "Aromatically, they are closer to Burgundy with aromas of berries and red fruits."
More affordable pink bubbles are crafted lots of places, especially Spain (Codorniu's Pinot Noir-based Anna de Cava Brut Rosé and Campo Viejo's Tempranillo-based Rosé Cava are both well under $20). Germany, too, has seen a huge spike in sparkling pink production, namely from Pinot Noir. Longtime rosé pioneer, South Africa's historic Boschendal estate crafts a tasty Pinotage-based rosé made with the traditional method ($24).
And while the Prosécco regulatory powers-that-be forbid Prosécco rosé, there are plenty of other pink Italian options (Rotari's vintage-dated rosé brut is a steal at $19; Mionetto makes three, including a Gran Rosé based on Lagrein and Raboso that is refreshing and affordable at $12).
Germany & Austria
Germany has a long tradition of rosé production but the high-quality story is a bit newer, shares Ernst Büscher, spokesman for the German Wine Institute. Today, producers are picking their rosé grapes earlier, which keeps acidity up and alcohol low. German rosé production has increased from 6-percent of the total to 11-percent since 2003 and while they tend to be pricier (a reflection of higher production costs), it hasn't hurt their popularity: "Sommeliers have been enthusiastic in embracing the distinct style and unique offerings that Germany is bringing to the rosé category," Büscher says.
Based on Spätburgunder (Pinot Noir), German rosé tends to be delicate, bright and dry with raspberry and wet stone aromatics, describes Raimund Prüm of S.A. Prüm, particularly when grown on steep, slate-covered hills. And it will always be rare, he adds: "There aren't enough Pinot Noir vineyards available to produce enough rosé." (Other names to look for include: von Buhl, Diel, Wagner-Stempel, Hans Wirsching.)
In similarly low-yielding Austrian vineyards, Zweigelt and Pinot Noir provide the backbone for the country's excellent rosés (Names to look for include: Loimer, Gobelsburg and Huber).
"German winemakers have focused on modernizing labels in recent years," said Büscher, "particulary when it comes to rosé."
Southern Hemisphere Sees Pink: Chile, Argentina, New Zealand
"Rosé experimentation is alive in the New World," says James. "There are going to be a ton of great things coming from the Southern Hemisphere within the next few years." Rosé-producing boutique producers like NZ's Spy Valley and Chile's De Martino (with their fascinating rosé from 30-year old Cinsault vines) are joined by established names including New Zealand's Kim Crawford, with their Merlot Rosé́ (first vintage, 2016) and Chile's Casa Lapostolle, crafting a very Provence-like rosé.
Rosé Reading
For her book Drink Pink: A Celebration of Rosé, Victoria James blindfolded than sampled sommeliers on red,white and rosé. "The results were astounding: a few could tell them all apart," she reports. "It shows us that too often we are tricked by color and do not focus on what is actually in the glass- really good juice. Rosé wine still has a long way to go before wine snobs take it seriously, but luckily it has a cult following."