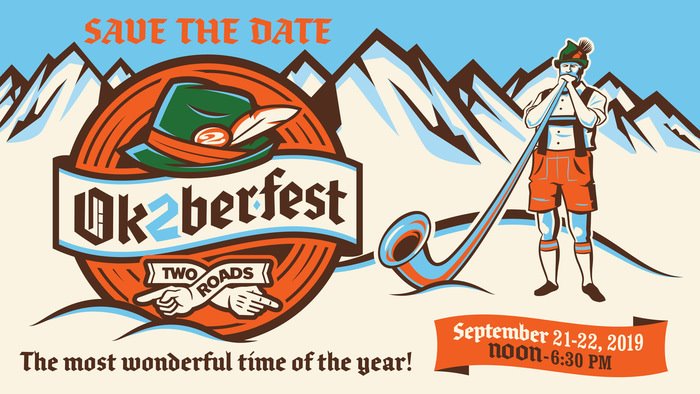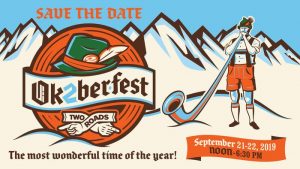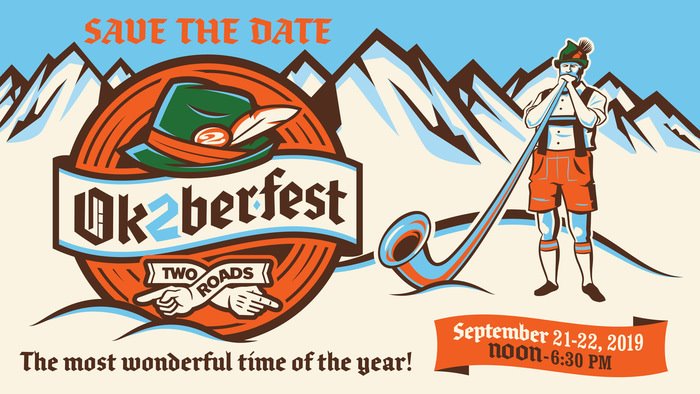 WHAT: The 7th Annual Two Roads Ok2berfest will take place on the grounds of Two Roads Brewing for two days of music, beer, games, food and more on Saturday, September 21 and Sunday, September 22. Guests will have the opportunity to sample a variety of Two Roads' German style beers and enjoy live entertainment, including traditional German music on two stages. Guests can also take part in a bratwurst eating contest and a stein holding contest. Food will be available from a variety of food trucks and vendors. This is a 21+ ONLY event. For more information, visit the Ok2berfest Facebook page.
WHEN: Saturday, September 21, 12:00 – 6:30 p.m. and Sunday, September 22, 12:00 – 6:30 p.m.
WHERE: Two Roads Brewing, 1700 Stratford Ave., Stratford, CT 06615.