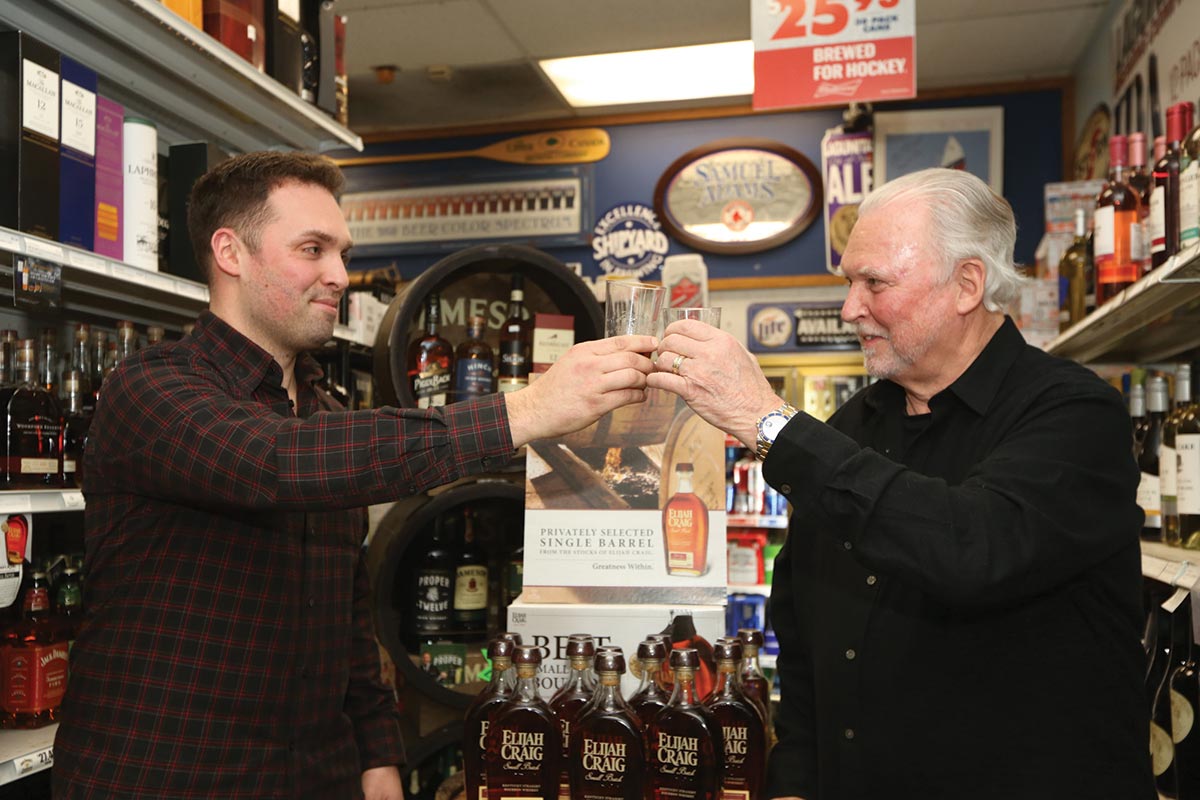 Allen's Wine & Spirits celebrated its 30-year anniversary in business in Portsmouth, Rhode Island, marking the milestone with the launch of a private single-barrel, limited-edition Elijah Craig 10-year bourbon whiskey, sold in commemorative bottles. Founded by Glenn Allen and family-owned since 1991, the team has spent its three decades "celebrating every day" with friends and family, collaborating with the community and local organizations, and supporting craftspeople and producers. Glenn's son, Alex Allen, Owner and Partner, said, "My father is extremely community-minded, as am I, and we have carried that through to our business." Glenn, who is now semiretired, spends his days making larger business decisions with his son and enjoying time with his two grandchildren and his wife, Raylene. "We are a family here," said Glenn, "It's service, hospitality, being friendly, and we have great products and loyal customers." Allen's prides itself on its employee training, enabling each staff member the ability to offer recommendations and knowing and sharing the art of wine, beer and spirit making. "Our business is more than our brick-and-mortar retail store," said Alex. "From our event and wedding bar planning services to our food pairing expertise, we try to provide more to our customers."
A limited number of commemorative Elijah Craig 10-year bourbon whiskey is available only at Allen's Wine & Spirits in honor of its 30th anniversary.
The Allen's Wine & Spirits team: Glen Allen, Founder; Mike King; Philip Correia, Fine Wine Specialist; Kepa Loyola; Lee Graboski; Brian St-Pierre; and Alex Allen, Owner. Seated are Brandon Lavigne, Purchasing Manager and David Tunge.
Photos by Laura Widness.