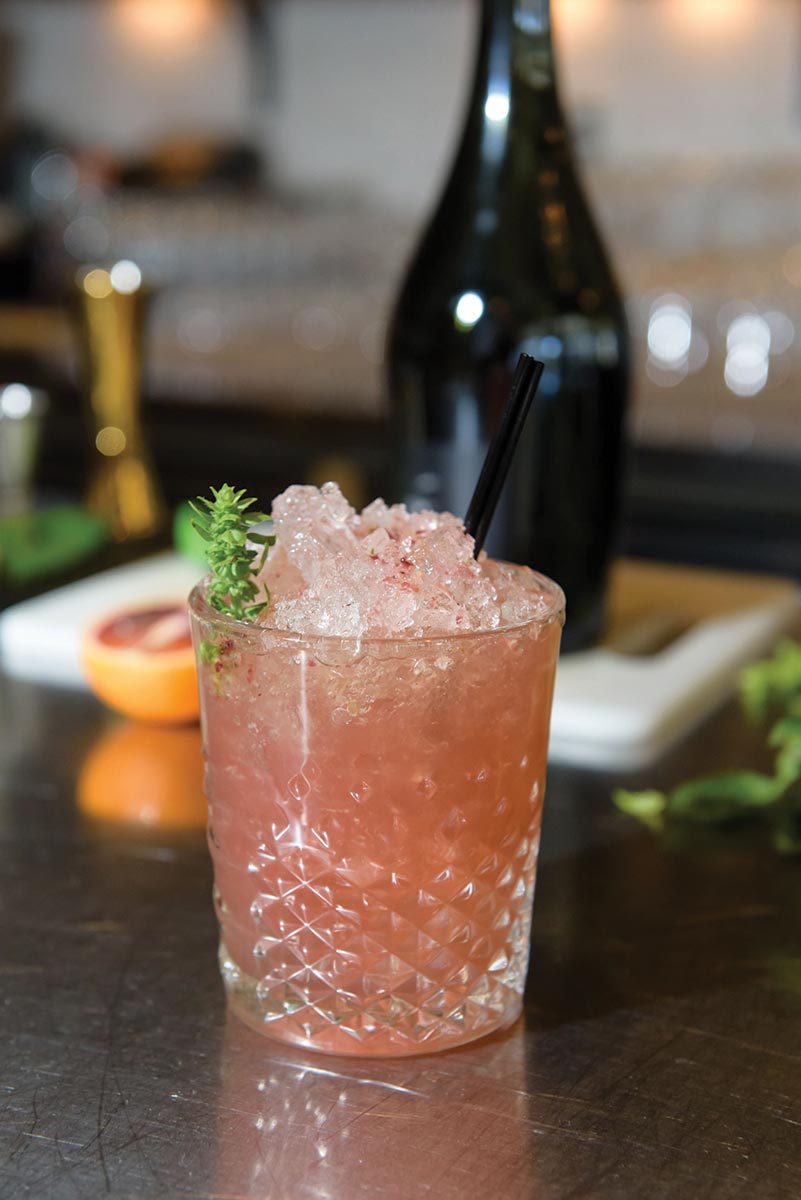 The Salted Slate
186 Wayland Avenue
Providence, RI
The Salted Slate offers American food with global influences from Chef Ben Lloydvia. Its inviting bistro-style ambience sets the stage for brunch, lunch and dinner. Using ingredients from local and international growers and producers, dishes highlight fresh and seasonal flavors. The beverage menu features changing draught beers and curated wine selections, while stylish cocktails creatively accentuate featured spirits, including this brunch offering.
Bartender: Gary Harrison
Cocktail: The AM Affair
Recipe:
2 oz. Citadelle Gin
1/4 oz. lime
1/2 oz. simple syrup
1 oz. sparkling Malbec
2 blood orange half moons
2 basil leaves for muddling
Basil leaf for garnish
In a shaker, muddle the blood orange and basil. Add gin, lime juice and simple syrup. Shake over ice, then strain over crushed ice using a Lewis bag. Top with sparkling Malbec, and garnish with basil leaf.
This "gin-based cocktail topped with sparkling Malbec … has a little basil, blood orange, muddled to start to get some juices out there," said Gary Harrison, Lead Bartender. "We wanted to bring in something that was more citrus forward. Morning cocktails tend to aim at either having coffee drinks or more savory stuff. We wanted to pull in some darker citrus."