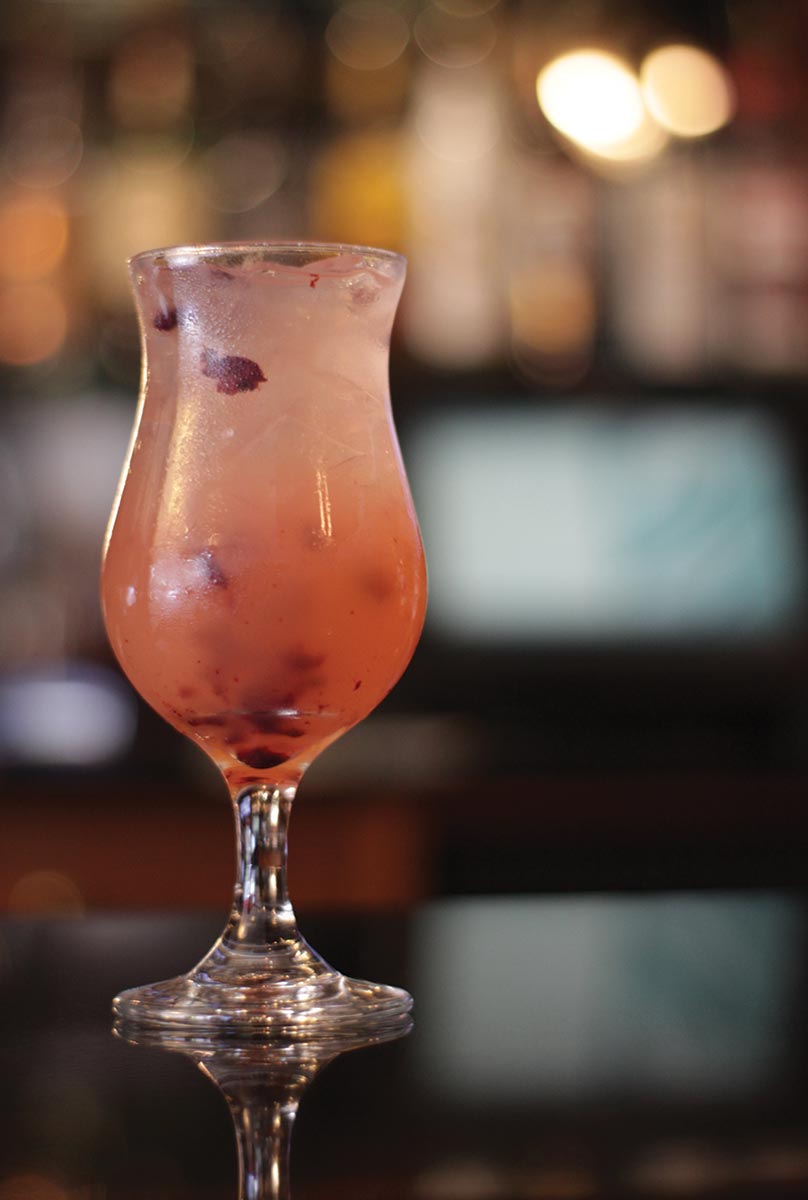 Angelo's Civita Farnese
141 Atwells Avenue
Providence, RI
Founded in 1924 by Angelo Mastrodicasa, Angelo's Civita Farnese celebrates its 95th anniversary this year, making it one of Rhode Island's oldest family-owned restaurants. Operated by fourth-generation family members Bob Antignano and Jamie Antignano, the award-winning restaurant prides itself on providing great food and service to patrons at affordable prices. Besides Italian classic comfort food, guests will find plenty of beer and wine selections, along with a rotating seasonal cocktail menu, including this featured summer creation, the Italian Paloma. Named as the 2019 Providence Journal Readers' Choice winner, Angelo's continues its history as a landmark eatery on Federal Hill.
Bartender: Amie Chobanian
Cocktail: Basil Blueberry Lemonade
Ingredients:
1½ oz. Stoli Blueberry Vodka
¾ oz. House-made basil simple syrup
Lemonade
Six blueberries
Method: In a shaker, start by muddling the blueberries. Add Stoli Blueberry Vodka and basil simple syrup, then add ice to shaker and stir to combine. Pour into a hurricane glass and top with lemonade and toss to infuse flavors.
Bartender Amie Chobanian, who is celebrating her 25th year with Angelo's, said of the cocktail: "The Basil Blueberry is a light, refreshing cocktail for the warmer weather, with just the right amount of sweetness. The basil adds a fun twist, and it complements our food menu. Salute!"