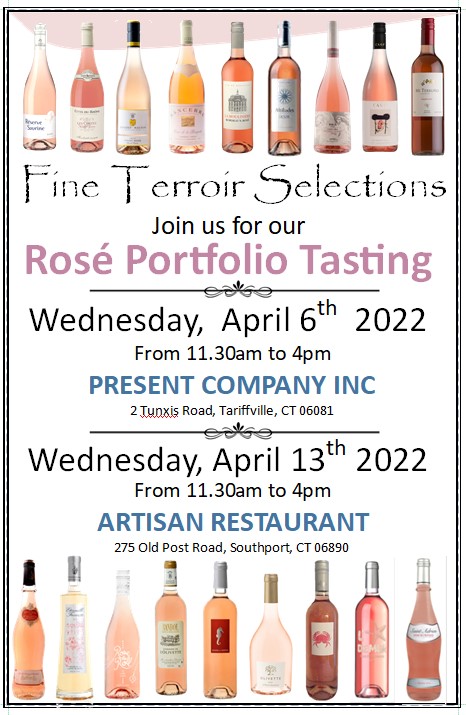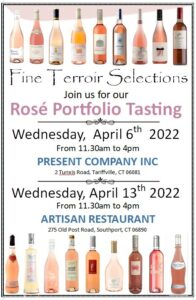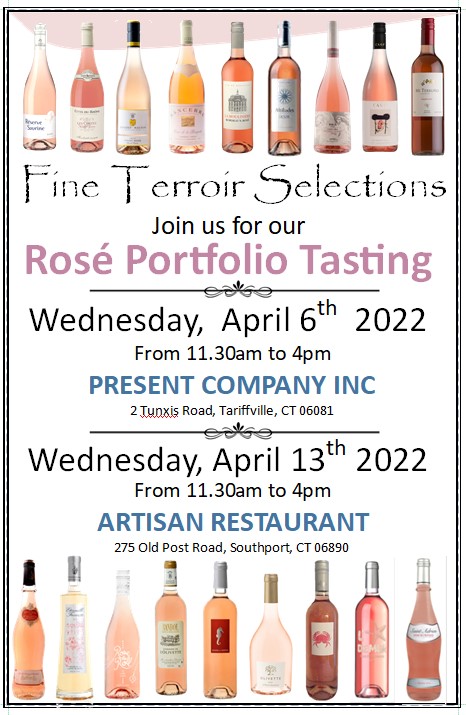 WHAT: Fine Terroir Selections will host a spring tasting of its portfolio of rosé wines for trade professionals and accounts at two locations in April.
This event is trade only. Please contact your sales representative for more information or RSVP by email at orders@fineterroir.com.
WHEN/WHERE:
April 6, 2022
11:30 a.m. – 4 p.m.
Present Company INC, 2 Tunxis Road, Tariffville, CT 06890.
April 13, 2022
11:30 a.m. – 4 p.m.
Artisan Restaurant, 275 Old Post Road, Southport CT 06890.