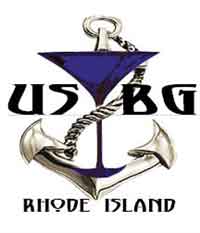 Frank Martucci has been named to lead the U.S. Bartenders' Guild National Charity Committee. The United States Bartenders' Guild (USBG), a non-profit trade organization of beverage industry professionals, introduced the newly formed National Charity Committee (NCC). The NCC's mission is to "bring together the manpower and capabilities of the increasing numbers of the thirty-two chapters of the USBG for the benefit of the local communities and society."
Frank Martucci, general manager, beverage operations at Twin River Casino and co-founder and president of the USBG Rhode Island chapter, will lead the Eastern region of the USBG NCC. Frank co-founded 'Project Broken Wheel' which refurbishes bicycles and donates them to underprivileged children and community organizations throughout Rhode Island.
Each year, a national charity will be chosen by NCC with whom to work, a national volunteer day will be organized for all members, and involvement with charities on a local level will be encouraged for all chapters. From the USBG members, the NCC board of Regional Directors was formed. All are leaders within their communities and share a passion for volunteering and giving back to those in need. These people will work with chapters within their region and assist members with their volunteer endeavors.