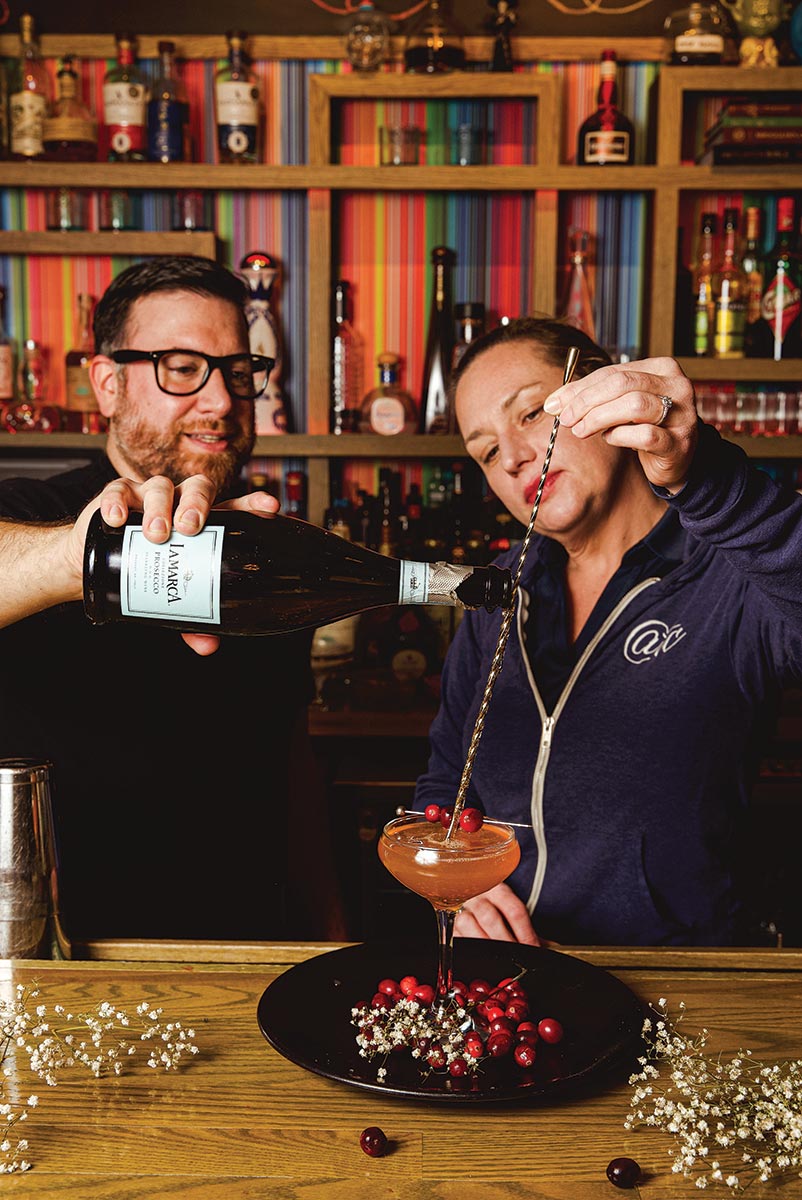 @ the Corner/ATC South Street
3 West Street
Litchfield, CT
Litchfield's @ the Corner—iconic purveyors of artisanal food and craft beer—and ATC South Street—purveyors of high-end tacos, tamales, flatbreads, ceviche, churros and more—combine the superpowers of two bartenders from the sister venues in this month's showcased cocktail. Foodies are no stranger to the kitchen creations from a team led by @ the Corner Executive Chef Carlos Perez. When the smaller venue next door to the restaurant closed, Perez and Owners Red and Jayne Lanphear signed the lease, giving an extension of different experiences for visitors. Perez, who created a Mexican sushi/Japanese taco pop-up a few years ago, used those Latin-American and Asian flavors to inspire ATC South Street's menu. Both venues use local fresh ingredients, with a goal of offering consistent quality across each seasonal menu. Its cocktails are no exception. The festive addition of the CranFairy sits ready to ring in the New Year.
Bartenders: Duane Sanchez, ATC South Street, and Sara Lamb, @ the Corner
Cocktail: CranFairy
Ingredients:
» 1.5 oz. Frankly Organic Apple Vodka
» 1 oz. cranberry syrup*
» 1 oz. lemon
» Splash of prosecco
Method: Combine the vodka, cranberry syrup and lemon juice in a shaker; shake over ice; pour into a coupe glass; then top with prosecco. *The homemade cranberry syrup is a proprietary blend of cranberry, cinnamon, clove and maple, but it is not a simple syrup variation.
The CranFairy brings together flavors inspired by winter comfort with a fresh, contemporary sparkle. "We wanted something simple and not overly complicated, but yet still something that captures those nostalgic flavors of winter. This drink captures both. It's a nice sipper ["don't tell me how to drink," he jokes] that is great for any social hour," said Duane Sanchez, Bartender, ATC South Street.