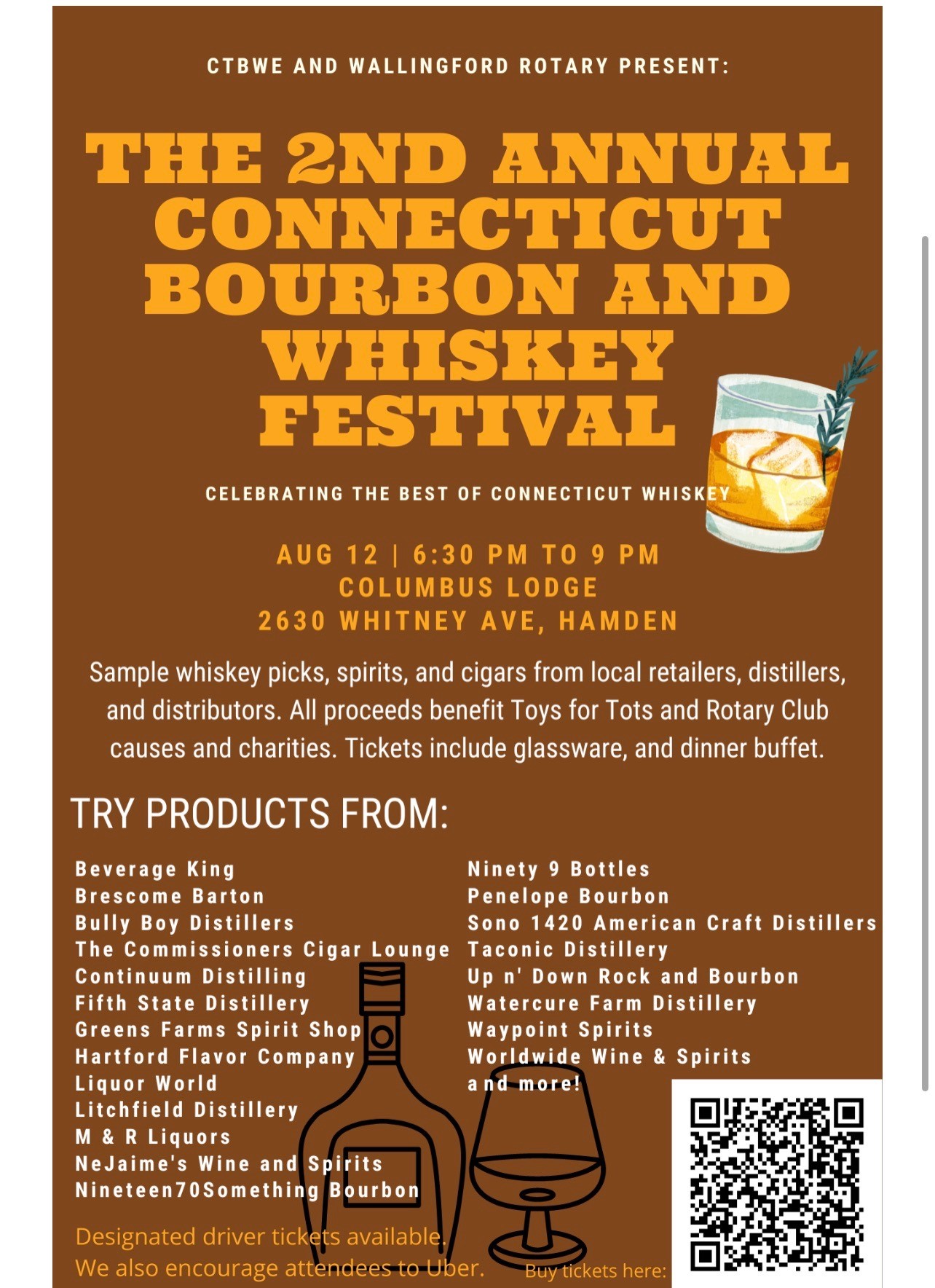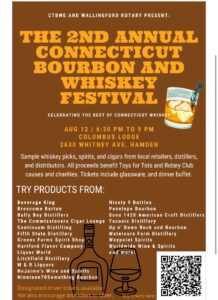 WHAT: The Connecticut Bourbon and Whiskey Enthusiasts (CTBWE) and Wallingford Rotary present the Annual Connecticut Bourbon and Whiskey Festival at the Columbus Lodge in Hamden on Aug. 12. Guests will enjoy whiskey tastes from more than 20 wholesalers, retailers and producers, including local distillers Continuum Distilling, Fifth State Distillery, Hartford Flavor Company, Litchfield Distillery, Nineteen70Something Bourbon, SoNo 1420 American Craft Distillers, Up 'N Down Rock and Bourbon and Waypoint Spirits. All proceeds will benefit Toys for Tots and Rotary Club causes and charities.
WHEN: Saturday, Aug. 12, 2023
6:30 PM – 9:00 PM
WHERE: Columbus Lodge, 2630 Whitney Ave., Hamden, CT.