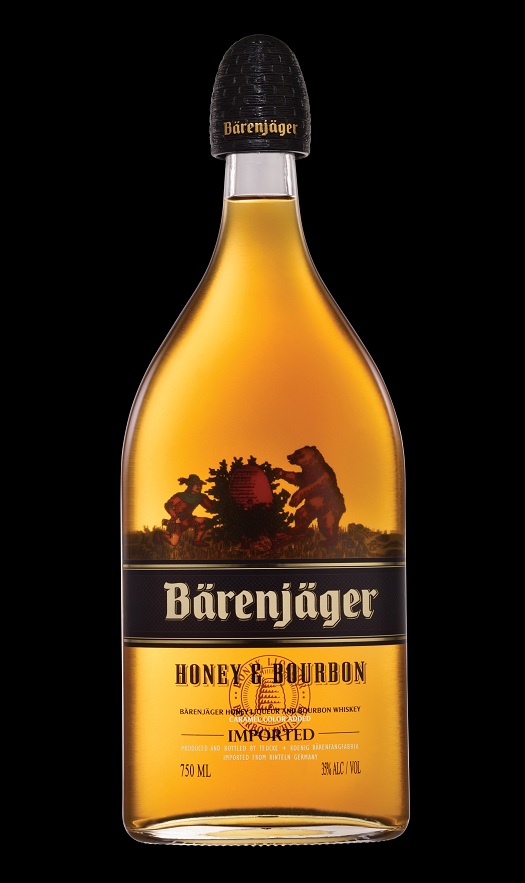 Barenjager Honey Liqueur, the original honey liqueur, announces its fourth annual national Barenjager Bartender Competition to find America's best bartender. This year's contest welcomes professional and amateur mixologists from across the country to submit their most innovative cocktail creations incorporating Barenjager Honey Liqueur or Barenjager Honey & Bourbon.
The judging panel, which includes esteemed industry tastemakers and a surprise celebrity judge, will score all submissions prior to selecting the top six recipes to move on to the final round. Finalists will mix off at a private event at The Houston Hall for media and industry influencers on September 16, 2103 in New York City for a grand prize of all-expenses paid trip to "BEARlin",
Germany and $1,000. Additionally, all guests will be asked to cast their vote for best cocktail, and the audience favorite will take home a check for $1,000 to sweeten the pot.
Joining the surprise celebrity judge is a distinguished judging panel which includes:
Dushan Zaric, Returning judge and founder of award-winning Employees Only and Macao Trading Co.
Jim Meehan , Managing Partner of PDT in NYC and author of The PDT Cocktail book
Sean Kenyon , Third generation barman and proprietor of Williams & Graham in Denver, CO
Tricia Alley , Director of Mixology for South California at Southern Wine & Spirits and USBG LA Chapter President
Todd Richman, corporate mixologist at Sidney Frank Importing Company, Inc., and winner of Best American Brand Ambassador at the 2013 Tales of the Cocktail Spirited Awards, will serve as the competition's emcee.
"Barenjager is perfect for a cocktail competition due to its inherent mixability and unique flavor profile, boasting generous amounts of all-natural honey," said Bill Henderson, Executive Vice President of Marketing at Sidney Frank Importing Company, Inc. "We are really looking forward to seeing the new recipes that come out of this contest and finding the best bartender in America!"
To enter the competition, visit www.BarenjagerHoney.com and complete the online registration form by August 23, 2013. Must be at least 21 years of age to enter. No purchase necessary. The official rules and regulations can also be found on this site.  *Contest is not open to residents of California, Texas, Hawaii and Alaska.