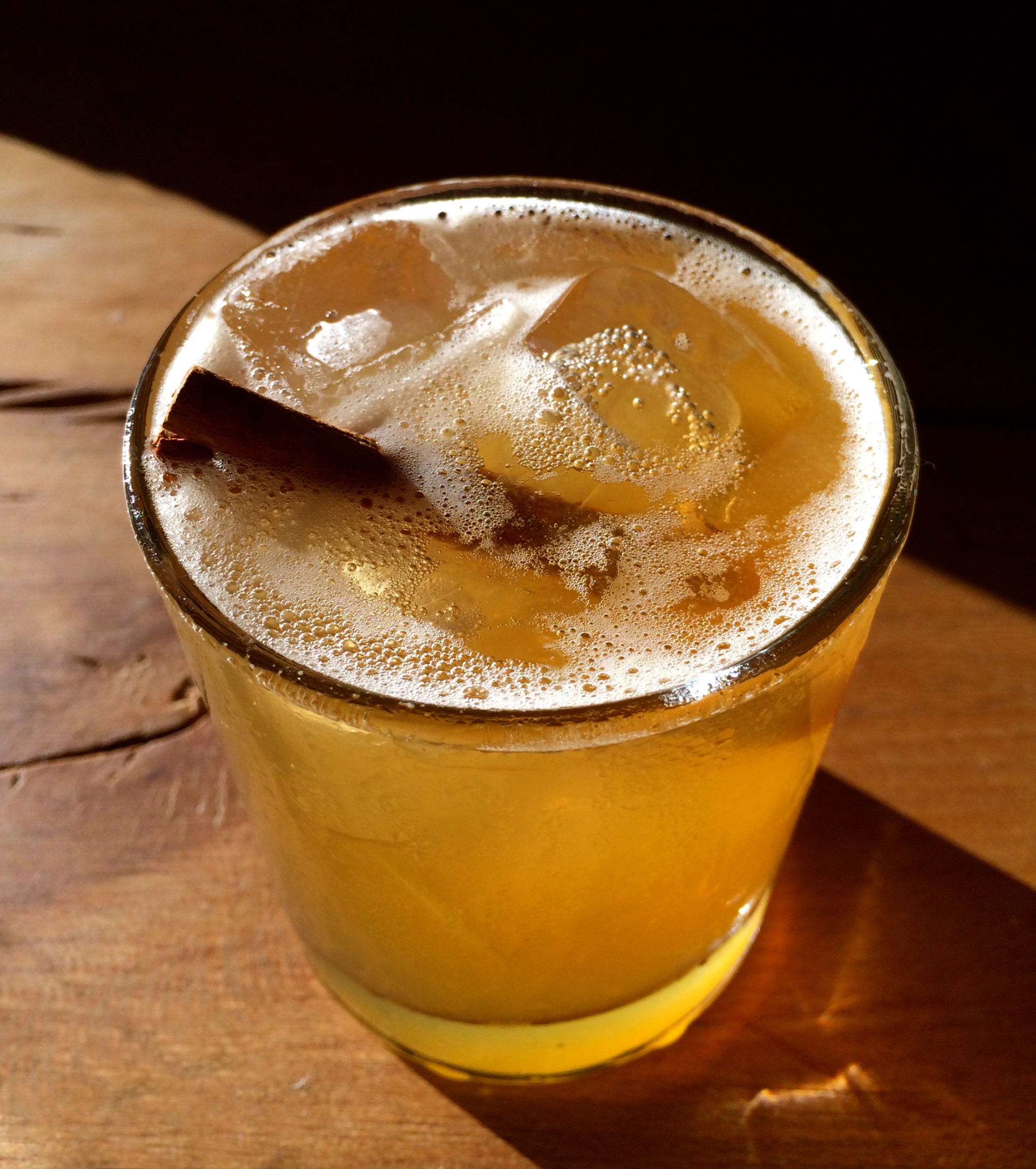 Stonington, Connecticut's Real McCoy Spirits Corp., makers of The Real McCoy Rum, features its 3-, 5- and 12-year aged rums in two holiday cocktails. Crafted at Rogue Island Local Kitchen & Bar in Rhode Island and the Engine Room in Connecticut, the Bajan Snowfall and Lovey Dovey cocktails blend the unadulterated spirit with seasonal ingredients.
The Real McCoy's 12-year aged rum complements the flavors of baking spices—nutmeg, vanilla, brown sugar and cinnamon—used in the Bajan Snowfall. "The [Bajan Snowfall] cocktail definitely tastes like a holiday in a glass: festive, a touch romantic and although served chilled, cozily warming," said Lauren Egan, bartender at Rogue Island Local Kitchen & Bar in Providence, Rhode Island.
For his approach, Aaron Laipple, bartender at Engine Room in Mystic, Connecticut, blends both the 3-year and 5-year aged rums, both expressing bourbon wood notes, with an ingredient that is derived from the same place as The Real McCoy. "Just as rum has a rich history in Barbados, so does grapefruit. A hybrid of pomelo, citrus paradisi was first bred there around 1750," stated Laipple. "To add a winter take on these two ingredients, a spicy simple syrup using brown sugar and cinnamon balances the tartness, spice, and bittersweet to make a Lovey Dovey."
Both on-premise accounts focus on locally sourced food and hand selected craft beers and spirits offerings.
Bajan Snowfall, created by Lauren Egan at Rogue Island Local Kitchen & Bar. – 1 1/2 oz. Real McCoy – 12 year old Rum – 3 oz. of Milk Mix – 1/2 oz. Simple Syrup – 1/2 oz. Egg White Shake and serve up in coupe glass. (Optionally, on the rocks.)
Lovey Dovey, created by Aaron Laipply at Engine Room. – 1 1/2 oz. Real McCoy 5 Year Aged Rum – 1/2 oz. Real McCoy 3 Year Aged Rum – 3/4 oz. Giffard Crème de Pamplemousse Rose – 1/2 oz. Fresh Lime Juice – 1/2 oz. Brown Sugar-Cinnamon Syrup – 1 Cinnamon Stick Build all ingredients in pint glass, add ice to above liquid level. Shake for 15 seconds and strain into an ice filled old fashioned glass. Garnish will cinnamon stick used in the shaker.