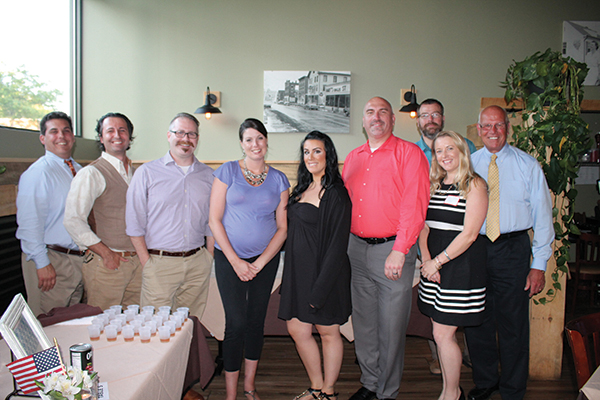 Unionville's Cure Restaurant was the site for "Battle of the Bourbons" on June 6. Representatives from Allan S. Goodman, Brescome Barton, Connecticut Distributors, Inc. (CDI), Hartley & Parker Limited, Inc. and Slocum & Sons hosted guests for a blind tasting of bourbon.
Guests ranked the bourbons by preference, and after the blind tasting, each representative mixed up a Manhattan cocktail for the guests, who voted again. Allan S. Goodman showcased Woodford Reserve; Brescome Barton with Russell's Reserve Single Barrel; CDI used Angel's Envy; Hartley & Parker with Jefferson's Reserve Bourbon; and Slocum & Sons featured High West.
At the end of the night, the bourbon with the most guest votes in the blind taste test was Russell Reserve Single Barrel represented by Ed Dunn of Brescome Barton. The Manhattan cocktail featuring Woodford Reserve represented by Jeff Conelius and Adam Baker of Allan S. Goodman won the first place vote. Cure Restaurant provided food for the evening.