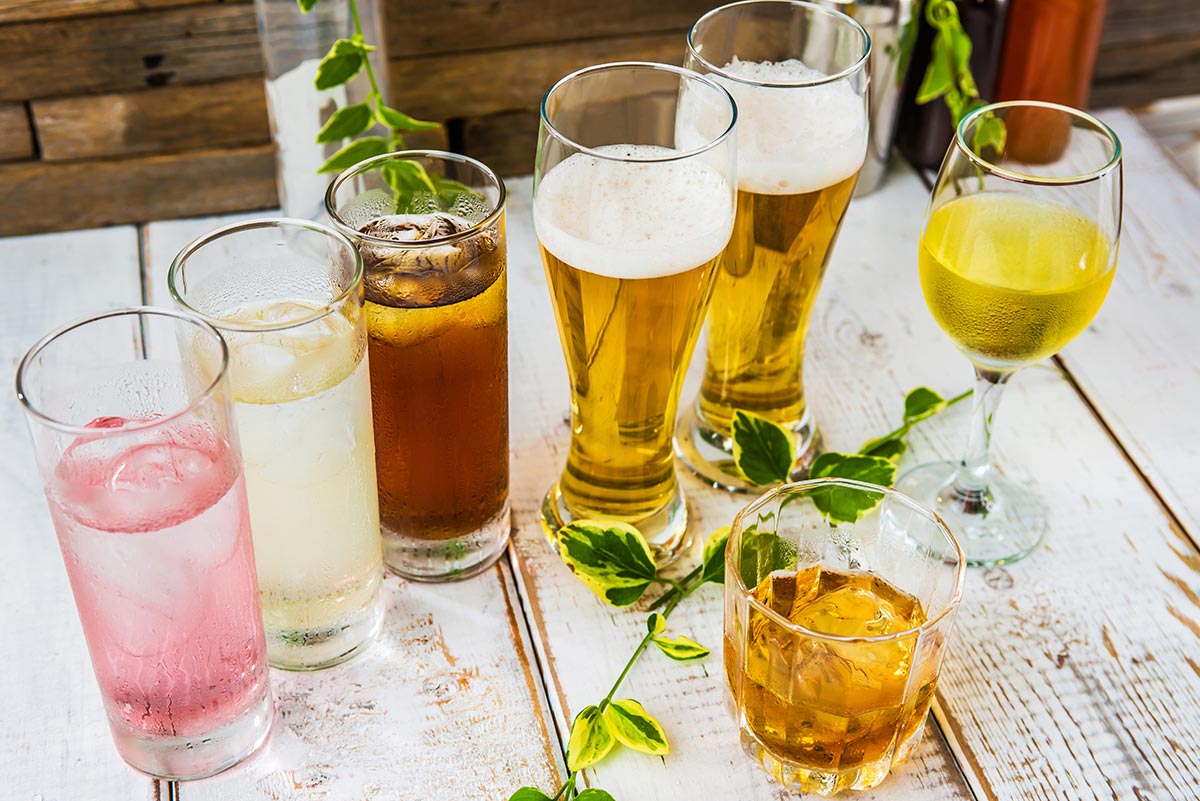 By Jack Kenny
We all know what a Boilermaker is. The studied mixologist knows that it is a shot of whiskey chased with beer, or a shot of whiskey poured into a beer, or a shot of whiskey dropped upright into a beer (aka "depth charge"). Campers can pour the whiskey into the bottle or the can.
Boilermaker, the drink, is named after a profession born in the 19th century: one who fabricates steel into boilers and other industrial appliances and components. It is reported that the drink surfaced in the 1890s in Butte, Montana, and was served only after miners ended their shifts. Its original name was the Sean O'Farrell.
The shot-and-beer combo is routine today, though the term "boilermaker" is probably heading toward the attic along with icebox, encyclopedia and Oldsmobile. No doubt other such delicacies featuring spirits and beer were created and served back in the olden days. But retro creativity has returned, you know, thanks to the pursuit of artwork cocktails in specialty bars in highly civilized societies.
"Conversations about beer cocktails come up a lot among craft bar guys, but consumers really don't know that it's a thing unless they're at a cocktail joint where people expect unusual drinks," said C.J. Worzella, a Connecticut bartender who recently relocated to California. "Today they are combining things you'd never think of. The beer cocktail has a place at those establishments."
Gin and beer: How does that sound? How does it taste? You can make a Beer's Knees and find out: gin, lemon juice, honey, Pilsner and Angostura bitters. Dissolve the honey, add ice and garnish with a lemon slice. The Vitamin C Brew is simpler: orange juice, gin and lager over ice with an orange slice.
Worzella suggests pairing gin with a good sour beer, "which replaces the citrus element common to many gin cocktails."
Most spirit/beer combos make use of lager beers, which offer an uncomplicated base from which to launch the aromas and flavors of the other ingredients. Craft beer, however, has not been ignored. Consider the Huatulco Wit, composed of mezcal, pineapple juice, fresh lime juice, cinnamon syrup and a Belgian-style white beer. A cocktail like this can tempt by a mere list of its ingredients.
India Pale Ale is not a mild experience. In all its glorious incarnations, it is a monument to the majesty of hops. Many a beer lover shivers at the thought of mixing the sacred and the profane, and some mixologists avoid using it. Still, the recipes are out there. Consider the Nopalita Punch: one ounce of dry gin, half ounce of Mandarine Napoleon, an ounce of lemon juice, quarter ounce each of oleo saccharum and orange blossom oolong tea syrup, and a couple of ounces of West Coast-style IPA. (Oolong tea syrup sounds a bit precious, and I had to look up oleo saccharum. Turns out you can make it yourself. Ta-da!)
Consider Andy's Shandy, concocted by Andy Imsdahl of Brooklyn. It comprises moonshine, a serrano and grapefruit shrub, lime juice, and IPA. Andy likes Stillwater's Nu-Tropic, which has notes of passionfruit and mango. (A shrub is a preparation that includes oleo saccharum.)
Sometimes a drink recipe looks like something to admire more than consume, unless you have a crowd to help you. Consider Hangman's Blood, created by Anthony Burgess, author of "A Clockwork Orange": two fingers each of gin, whiskey, rum, Port and brandy poured into a pint glass; fill with stout and top with a splash of Champagne.
Most beer cocktails, I have found, are suited for warm weather – lots of ice involved. The above Burgess heavyweight has more of a wintery appeal, it seems, and there are others for that season as well. Consider Shock Me (nice name): brown ale, bourbon, Southern Comfort and maple syrup. The recipe calls for ice, but it feels more like a fireplace companion.
Rum in your beer? Here's one called the Flaming Dr. Pepper Shot cocktail, which doesn't seem to contain even a drop of the well-known soft drink: Fill a shot glass three-quarters full with amaretto and top with rum. Set the rum on fire and drop the shot into a glass of beer, any kind of beer, but probably a good lager.
Don't try that at home.
Jack Kenny has been writing The Beer Column for The Connecticut Beverage Journal since 1995. Write to him: thebeercolumn@gmail.com.