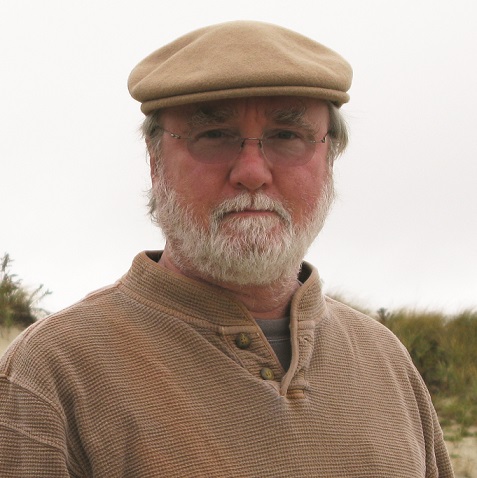 By Jack Kenny
The arrival of October is a relief to me because I'm not at all a fan of hot weather. I'm also not a fan of pumpkin beer, so it's satisfying to know that they will soon be gone from the store shelves in anticipation of a new crop of winter ales and lagers. But you, dear reader, might be a devotee of the pumpkin style, which means that you are lamenting their impending departure for the next nine months. Such is the diversity of the human palate; may it live forever.
Pumpkin beer is a misnomer. Sure, they are brewed with real pumpkins (at least I imagine so; but it's not unlikely that such a thing as pumpkin concentrate can be employed). But have you ever eaten a pumpkin? No? Neither have I, nor has anyone I know. We all, however, have consumed pumpkin pie, which is what pumpkin ales should be called: Pumpkin Pie Beer. You know: cinnamon, nutmeg, clove, a whisper of ginger. Pumpkin's just a squash. You gotta doll it up.
The enjoyable part of the fall beers, for me, are the Oktoberfest lagers and other malty offerings. While I tend toward hoppier beers year-round, the rich grain character of the German-style harvest beers is a welcome treat along with the change in temperature, sunlight and wardrobe.
Yet something is wrong with this picture. Around here, the weather is cooling, fall has just arrived, and all of the fall beers are going away. One can argue that seasons vary widely all over this vast continent, and that up in Vermont the pumpkins have long been harvested. (And when summer beers come out in April, that's just fine for our friends in Arizona.) But I know you agree, mostly: Customers hate to see summer beers disappear by Labor Day weekend and sneer at the arrival of pumpkin ales in mid-August.
The practice by brewers of producing and shipping seasonal beers far in advance of the actual season has been given the name "seasonal creep" by industry observers. The reason for the practice is that every brewer wants to be first on the shelf with its product. The reality is that half of them arrive all together six weeks before the season starts, and the other half come in the following week.
Here is a sad example: It is Thanksgiving week, Tuesday or Wednesday, and families are out shopping in preparation for the big Thursday dinner. The kids and grandkids are in town and everyone piles into the car to visit the local beverage retailer. "Please show us where your pumpkin beers are, sir!" says the patriarch. "We're going to have some with our turkey!"
"I'm sorry, friend, but the pumpkin beers have been gone since mid-October," replies the retailer. "We've had the winter seasonals on the shelves since then."
Look up the word "crestfallen" and you will know what happened to the faces of every one of those family members when I – yes, this happened to me – gave them the bad news. It was heart-rending. I wanted to call my therapist and tell him that I was the seasonal creep.
But here's a point to ponder: Having more seasonal beers available early is far better than having them left over when the seasons gone. By and large, when a season ends, people tend not to want that beer any more (except for the Thanksgiving crowd, I guess). Take summer shandies: Folks just don't ask for them as soon as the cool weather arrives. Ergo, the retailer does not want a surfeit of shandies taking up space on shelves when the sweaters and jackets come out of mothballs. Makes sense, right?
Consider this: Maybe the retailer could review sales performance records from previous years to determine just how much of a product she sold in the past in order to make a savvy buy for this year's seasonal. There are, for a fact, retailers who do not have much seasonal beer left over at season's end because they are smart purchasers. I know some of the opposite kind, too.
The brewers are not going to change their production tactics, so the retailers have to manage supply and demand. Meanwhile, I'm eagerly awaiting the arrival of Sierra Nevada Celebration Ale.
Jack Kenny has been writing The Beer Column for The Beverage Journal since 1995. Write to him at thebeercolumn@gmail.com.