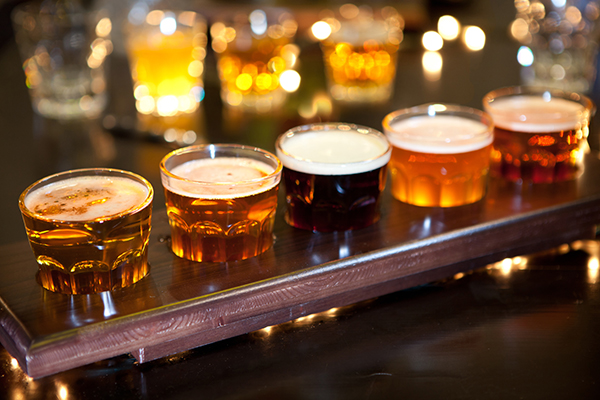 Beer By the Numbers: Critics, Ratings and Sales
By Jennifer Pereira
American craft beer is more dazzling and confusing than ever to everyone in the business, including the consumer. With over 3,200 breweries in the U.S. and an estimated 1.5 additional breweries opening every day, the U.S. has more breweries than any other country. The yearly double-digit category growth has changed the face of the beer list and beer aisles across America, which makes keeping up with beer trends more challenging, so ratings and awards often help to identify brands in this very crowded market.
Comparing Advocates
The beer market is nothing like that of wine, even though cross-drinkers are driving both categories. And the primary critics for each tell the story. Robert Parker's Wine Advocate uses a 100-point scale to make or break a brand, with 89 indicating a "very good" wine and a 90 being "outstanding," though he will not bother tasting anything under $25. Todd and Jason Alstrom's Beer Advocate uses a 5-point scale to rate any beer, regardless of price, and registered BA site users can rate any beer they find, whether it be a national brand or a local nano brew. The site provides an aggregate beer score, and the number of reviewers, so a BA score 
is more likely to accurately reflect 
consumer tastes.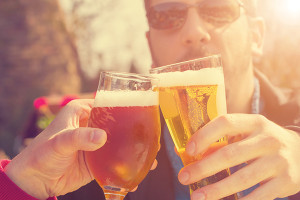 The Buyer
The largest and fastest growing segment of the craft beer market is Millennials, consumers between ages 21 and 34. Where traditional marketing methods may work with Boomers and Gen-Xers, Millennials want to know what their friends and peers think. And they are less brand loyal, but devout locavores, they respect tradition but seek novelty and innovation, and most importantly are 100% plugged-in and mobile. The irony is that Millennials live in the virtual, yet crave the corresponding live, tactile experiences.
Less is More
If you're following craft beer group posts and tweets, you know that scarcity sells, and if you've got it in stock or on tap, and no one else does, the craft beer crowd will know about it. Websites and rating systems come into play here, but craft beer lovers know that most brands are not widely distributed, hence the excitement. For instance, if you've announced a trip to Vermont lately, and no one has asked you to "bring home some Topper," then you are not plugged into the beer world. Thanks to rave reviews by BA and others, the Alchemist's website tells on what days the truck delivers their famous "Heady Topper" to each store, since fans will literally follow the truck, and it is typically sold out in minutes. There are dozens more "cult beers" around the country, each with its own local kingdom.
The Convergence of Online and Off-line
Not every brewery wants to be the local cult beer, though; "The Alchemist" was forced to relocate due to the flood of traffic disrupting the pastoral calm of their neighbors. But Dogfish Head may have a better marketing benchmark. They have created brand loyalty in a notoriously fickle market, and are now ranked as the #13 brewery in the U.S. A well-balanced blend of online presence (YouTube, FaceBook, Twitter, Untappd) is balanced with a wide range of live events — specialty tastings, dinners and high-profile events — to inspire brand ambassadors.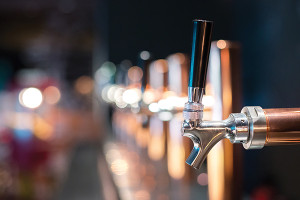 Healthy Competition
The American Homebrewers Association (AHA) estimates that 1% of all beer consumed in the U.S. is brewed at home, about 2 million barrels. These 1.2 million homebrewers are your core craft beer consumers, and exemplify the craft beer demographic. They are also ahead of the style curve, brewing and getting excited about the next "cool" beer years ahead of commercial brewers.
No one recognizes this better than Boston Beer's Jim Koch who created the Longshot Competition. The annual entry statistics of this massive homebrew contest are a goldmine of market data, especially with regard to trends in taste. One of last year's winners was a Grätzer. Never heard of it? Five years ago most folks had never heard of Kölsch either.
The Belgian Lace…
1. Post Beer Advocate and other beer website ratings on your shelf talkers: they are a good indicator of consumer tastes. Big beers tend to dominate, but plenty of others are rated, too.
2. Competition medals and awards of all types are important. Keep on top of the winning lists from local and national comps.
3. Face-to-face events of all types are the key to keeping buyers engaged in the product, the brand and the outlet.
4. Imperial, Barrel-Aged, Sour and Herb-Spice-Vegetable-infused beers are for special occasions and thrill seekers. The bread-and-butter styles will increasingly be the normal-gravity to "session" beers.
5. What comes around is coming around again — expect more old-school beer styles (American Pilsner) and historic styles (Grätzer and Gose) in the coming months and years.
The relevance and impact of critics, competitions and ratings on beer sales is profound, and the impact that social media and consumer frenzy has on supply and demand for specific beers is one that grows with each new release or seasonal. Take advantage of it.
ABOUT: Jennifer Pereira, MBA, DWS, CWE, CBS and BJCP National Beer Judge, is an associate professor at Johnson & Wales University in Providence. Pereira is the faculty advisor to university's student brewing club, JbreW.