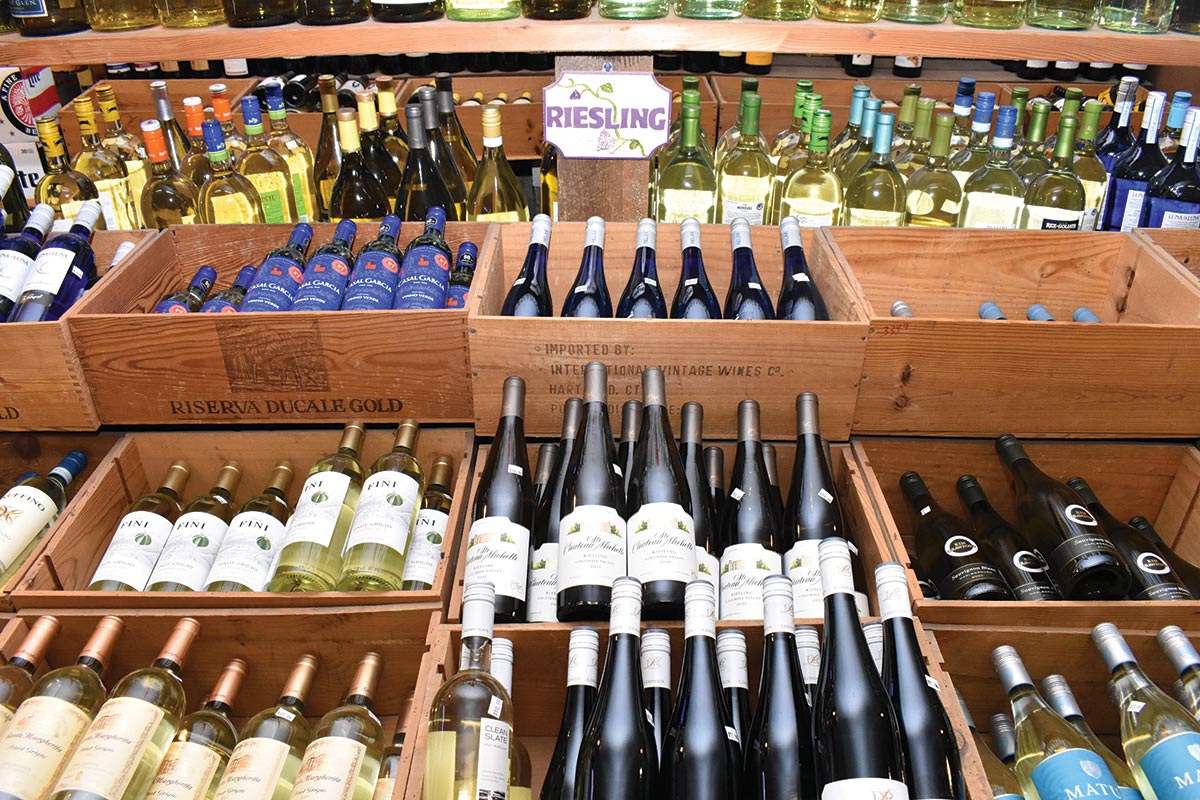 Bethlehem Spirit Shop
62 Main Street South
Bethlehem, CT
Square footage: 1,500
Years in operation: 30 years under current ownership
By Sara Capozzi
Bethlehem Spirit Shop celebrates its 30th year in business this November. Owner Allen Petti purchased the store in 1993 after a decade working for Travelers Insurance in Hartford. Petti said that at the time, he had decided he wanted to be an entrepreneur with a focus on the liquor industry. "I wanted to be my own boss," he said. "I wanted to be an entrepreneur. I helped a buddy of mine in his package store and I saw what it was all about, and I said, 'I can do that.'"
Petti has an interest in wine and high-end spirits and he also likes that the business is "inflation proof." "I started looking for a store and I looked just about everywhere in the state," he said. "Prospect, Hamden, Southbury, … and then I found this store and the rest is history."
The shop is nestled in the charming town center of Bethlehem and is the only package store in the tiny community, with its population of just more than 3,400 people. Its decor, antique wood flooring and wood shelving perfectly suit its laid-back, small-town atmosphere.
Petti said the majority of his customers are locally based, but the store also sees people who are passing through from Woodbury, Watertown and Litchfield. Many annual festivals—which include the Bethlehem Fair, the Garlic & Harvest Festival and the Christmas Town Festival—are big draws that bring plenty of out-of-town shoppers into the store.
Petti has seen many trends come and go in the past 30 years, but in terms of managing the inventory, his philosophy has always been, "We go with the flow," as he has seen the demand of certain products fluctuate.
Right now, Petti said, craft beer, especially IPAs, are popular, along with white wines. The shop offers a broad range of wines, with a specialization in Sauvignon Blanc, which is Petti's favorite varietal. In spirits, vodka is the most frequently purchased, as well as bourbon. Sales are evenly split between the beer and hard seltzer category, wine and spirits.
Petti is careful to consider his demographic when bringing in new products, as the newest, trendiest brands may not appeal to his customer base. "We have a limited audience up here," he said. "Because they're all local, and it's steady and they know what they want, and we have what they want. And if someone asks for something special, we bring it in."
Customers appreciate the family-owned feel of the shop, as the Petti family has gotten to know their regulars through the years and, "we treat them more like friends and family," Petti said. Petti runs the shop day to day with the help of his daughter Alexa Cegelka and Clerk Brian Whiteman. His other daughter Krislyn Petti, now a teacher, has also worked at the store in the past.
Looking toward the shop's 30th anniversary, Petti reflected on his time spent here. "Thirty years of business has been good to me," he said. "People in Bethlehem are really good people and I appreciate their business and [that] they took me in as a 'Bethlehemer.'"