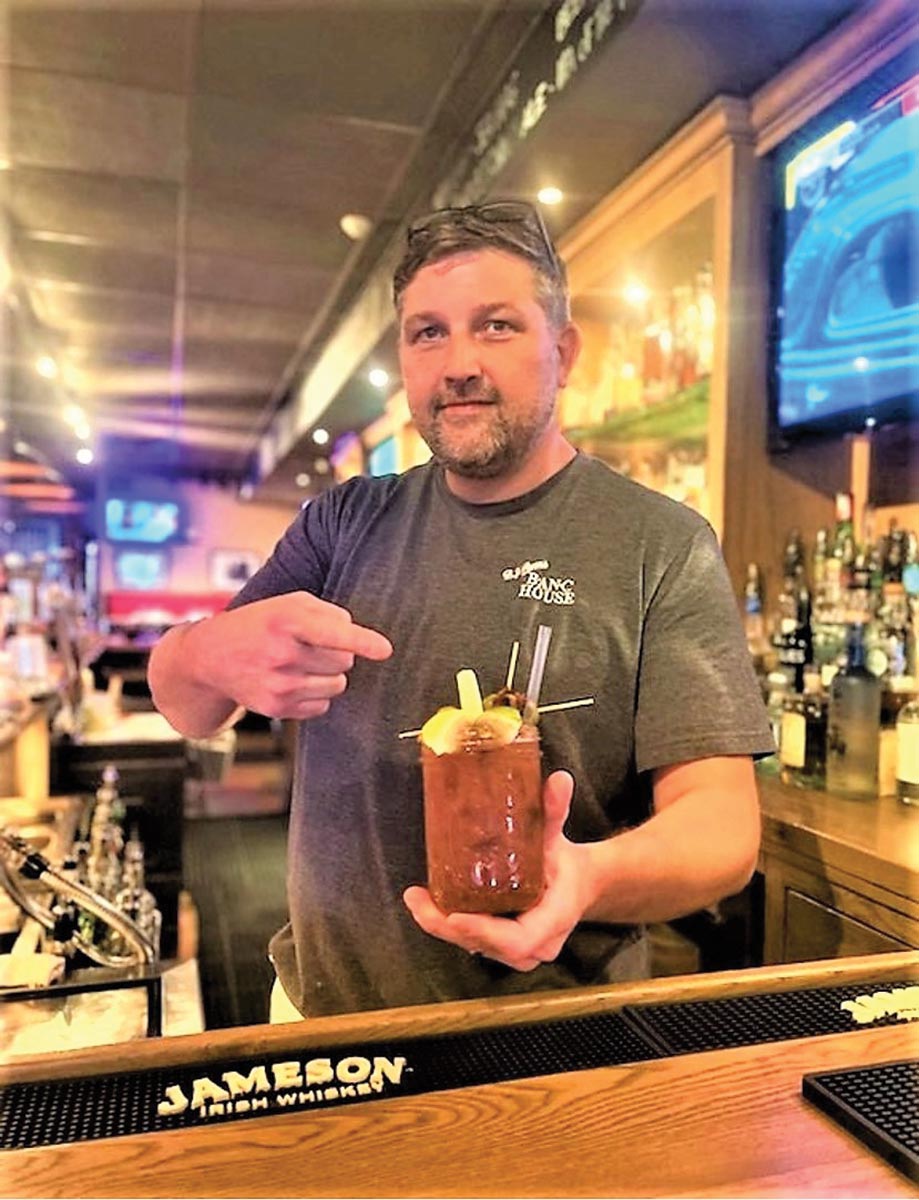 B.J. Ryan's B·AN·C House
16 River Street
Norwalk, CT
B.J. Ryan's B·AN·C House Barbecue and Crab has been bringing upscale barbecue comfort food in a friendly atmosphere to the Gold Coast for the past 10 years. Part of the B.J. Ryan's family of businesses co-owned by B.J. Lawless and Buckley Ryan, which include B.J. Ryan's, B. J. Ryan's Magnolia Room and B.J. Ryan's Catering, the venue is the winner of the Moffly Media Best of the Gold Coast Connecticut 2020 Award for Best Ribs/Barbecue. Guests will find a variety of barbecue mainstays on the menu, along with seafood, short ribs and steak to pair with homestyle sides, such as Skillet Corn Bread, Carolina Collards with Bacon and Cheddar Grits. Lighter fare, including plenty of salads and sandwiches, are also available, along with an array of options for gluten-free diners. To drink, B·AN·C House offers craft and big brand beer selections, a variety of wine varietals, sparkling wines by the bottle and by the glass and seasonal craft cocktails. The venue also houses a collection of fine whiskeys, available in flights or cocktails. During brunch on Saturdays and Sundays, B·AN·C House offers a special Bloody Mary menu, with 15 unique Bloody Mary variations, including the Pork Belly, the Shrimp Cocktail and the Shucked Oyster. A guest favorite is a B·AN·C House signature, The Bloody Boar, which features the venue's own house-infused bacon vodka.
Bar Manager: Graham Doyle
Cocktail: The Bloody Boar
Ingredients:
» 2 oz. House-infused bacon vodka
» 3-4 oz. House-made Bloody Mary mix
» A dusting of Inner Harbor Crab Spice or Old Bay Seasoning
» Garnish: lemon wedge, lime wedge, celery stalk, skewer with three green olives and strip of bacon, cooked crisp.
Method: To make bacon-infused vodka, combine 12 pieces of par cooked bacon per liter of vodka and combine ingredients (bacon, fat and vodka) and let stand, covered in the refrigerator for three days, then strain. To make the cocktail, rim a 16-oz. mason jar with Inner Harbor Crab Spice or Old Bay Seasoning. Fill the glass with ice. Pour vodka and Bloody Mary Mix into the glass and stir. Garnish with lemon and lime wedges, celery stalk, olives on a skewer and bacon slice.
"Who doesn't love bacon?" said Bar Manager Graham Doyle. "And so, with our Signature Bloody Mix and the added richness of bacon-infused vodka, the Bloody Boar has become a B·AN·C House classic over the past ten years."