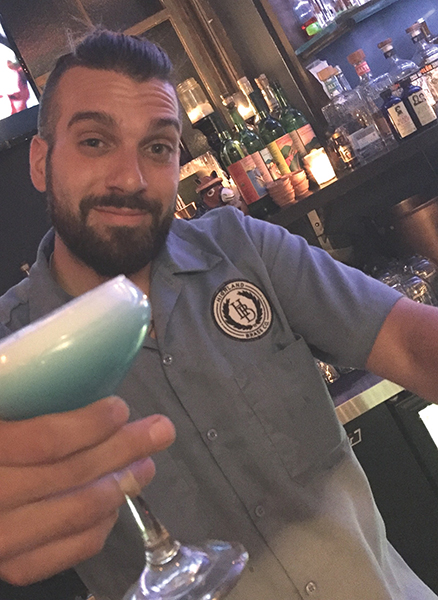 Highland Brass Co.
728 Highland Avenue
Waterbury, Connecticut
The cocktail lounge specializes in unique mixed drinks, and boasts a curated selection of wine and beers, along with sweets and tapas.
Bartender: George Zahariadis
Cocktail: Blue Drank
Recipe: Mix
1.5 oz. Absolut Elyx
1/2 oz. Plymouth Navy Strength Gin
3/4 oz. kaffir lime cordial liqueur
1/2 fresh lime, squeezed
3/4 oz. egg whites
Shake with ice. Strain. Shake again without ice. Double strain into a coupe glass. Add 4 drops Peychaud's Bitters.
"It's a very unique taste with notes of Southeast Asia," said Dimitrios Zahariadis, a partner at the bar. "Using kaffir lime is reminiscent of Southeast Asian flavors."