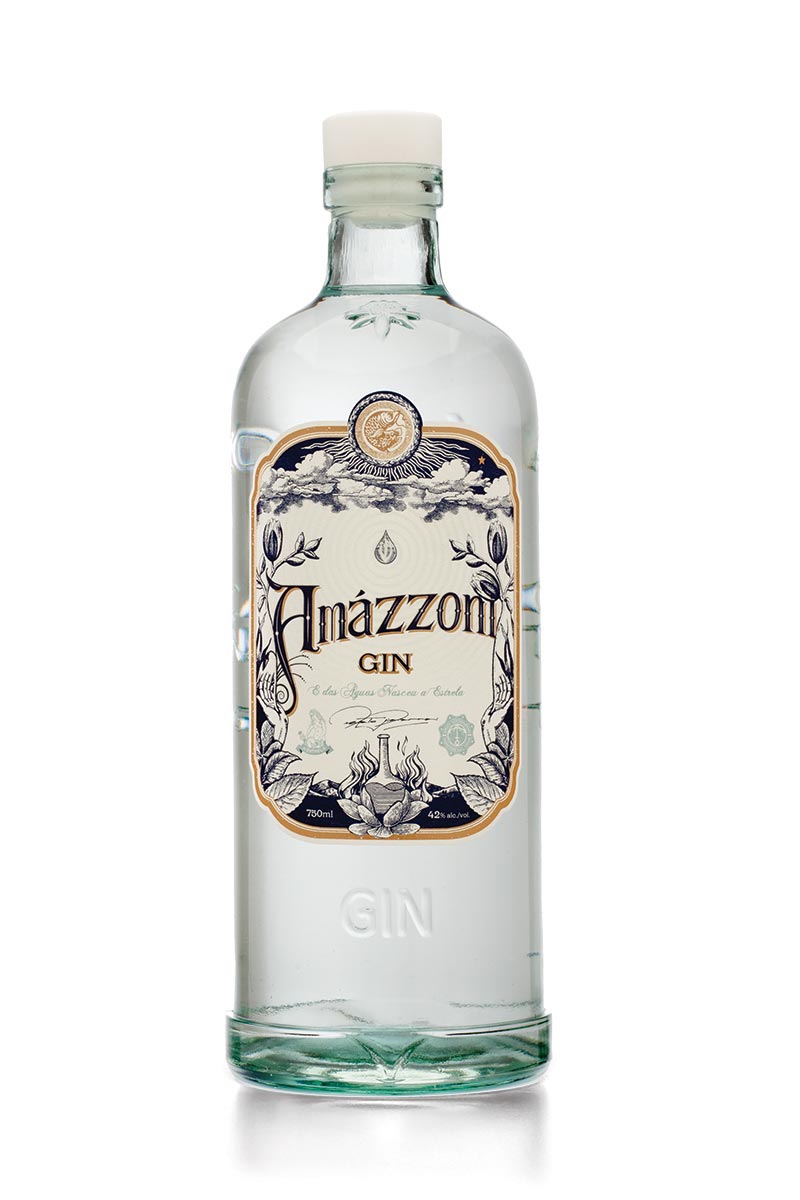 Brescome Barton launched several new Brazilian brands imported by the East Brazil Company: DM Brazilian Brut and Sparkling Rosé, Amazzoni Craft Brazilian Gin and Cãna Classic Cachaça. DM Brazilian Brut offers fine bubbles, soft notes of tropical fruit and citrus, made from 60% Chardonnay and 40% Pinot Noir. Dom Maria Sparkling Rosé is a 60% Chardonnay and 40% Pinot Noir wine, offering notes of berry and peach, which blend for a refreshing and dry take on rosé, matured for 12 months. Each wine is produced in partnership with one of Brazil's oldest wine-making houses, Casa Valduga, in Vale dos Vinhedos, or the Valley of Vineyards, made in the traditional Champenoise method. Amazzoni Craft Brazilian Gin is made from five botanicals unique to the Amazon: cocoa, the Brazil nut, cipò cravo (clove vine), maxixe (spiny cucumber) and water lily seed, which come from all five regions of Brazil, paying tribute to the country's ecological diversity, as well as ingredients that include juniper, citrus, coriander, laurel and pink pepper. An herbal, spicy, distinctive gin and distinctively unique taste awaits with award-winning versatility and quality. Cãna Classic Cachaça, the first ultra-premium in the U.S., is an award-winning and sustainably made offering of Brazil's national spirit and the base for the famed cocktail, the caipirinha. Made in Serra do Mar in Rio de Janeiro, it is home to Fazenda Soledade, the farm where the cachaça is made in the most natural way, creating a balanced and refined taste.
DM Brazilian Brut and Sparkling Rosé offer refreshing, sparkling wine options. The new brand is focused on bringing attention to the quality of sparkling wine being produced in Brazil.
Amazzoni Craft Brazilian Gin, 42% ABV, is made at Brazil's only dedicated gin distillery, which is the largest gin distillery in Latin America today. The distillery is 100% sustainable, with no waste generated. Many of the botanicals used in the gin are grown onsite, and even the bottles are produced from recycled glass.
Cãna Classic Cachaça, made from freshly-pressed sugar cane juice, fermented and distilled using natural methods, is a blend of three different cachaças. Distilled three times, pure spring water from the farm's natural reserves is added, then the cachaça is filtered through coconut husk charcoal to remove impurities and to add freshness in aroma and smoothness in taste.