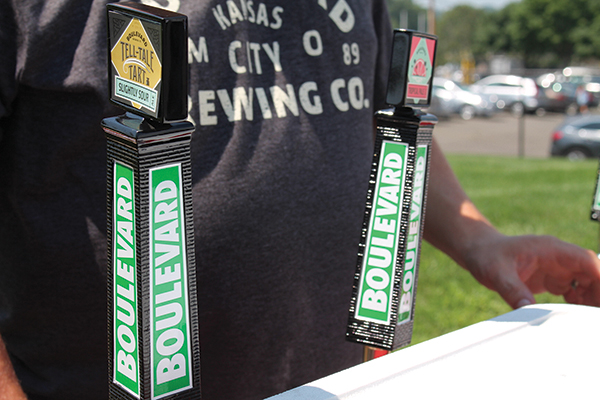 On July 22, Brescome Barton welcomed Boulevard Brewing Company of Kansas City, Missouri to their craft beer portfolio. The company's beers, Tank 7 Farmhouse Ale, The Calling IPA, Tell-Tale Tart, Ginger Lemon Radler, Tropical Pale Beer and Heavy Lifting IPA, are now available.
Sean Fitzgerald, Boulevard Brewing Company's Market Manager for Connecticut, presented information about the brewery and its production processes, and shared unique selling points for introducing the brand to the local market. Boulevard Brewing Company, founded in 1989, is the largest specialty craft brewer in the Midwest.
"I'm really looking forward to seeing what Boulevard can do over the next couple of months [in Connecticut]," said Fitzgerald. After the presentation, Bear's Smokehouse Barbecue provided lunch on site.