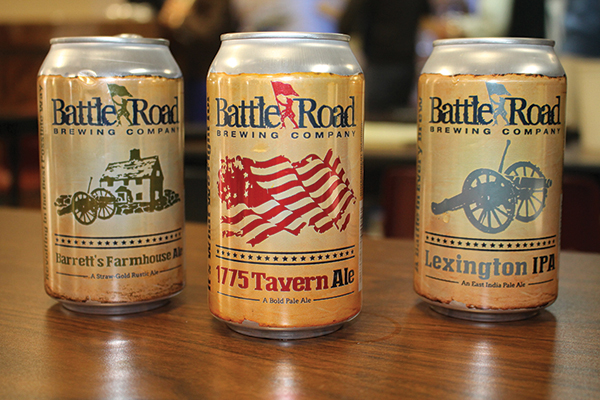 Brescome Barton added to their craft beer portfolio with the launch of Battle Road Brewing Company of Maynard, Massachusetts on November 4. Brescome Barton now carries 1775 Tavern Ale, known as Battle Road's flagship ale; Barrett's Farmhouse Ale, a Saison style brew; Lexington IPA, which features aromatic hops like Centennial, Azacca, Mosaic and Citra; and Midnight Rider Porter, with roasted coffee and chocolate notes. Battle Road Brewing Company President Maria Rocco, along with Co-founders and Brewers Jeremy Cross and Scott Houghton, led an educational tasting about the brand's beer styles, history and brewing process.
Steve Lentz, General Sales Manager and Director, Brescome Barton introducing Battle Road Brewing Company.
All from Battle Road Brewing Company: Scott Houghton, Co-founder and Brewer; Maria Rocci, President; Jeremy Cross, Co-founder and Brewer.