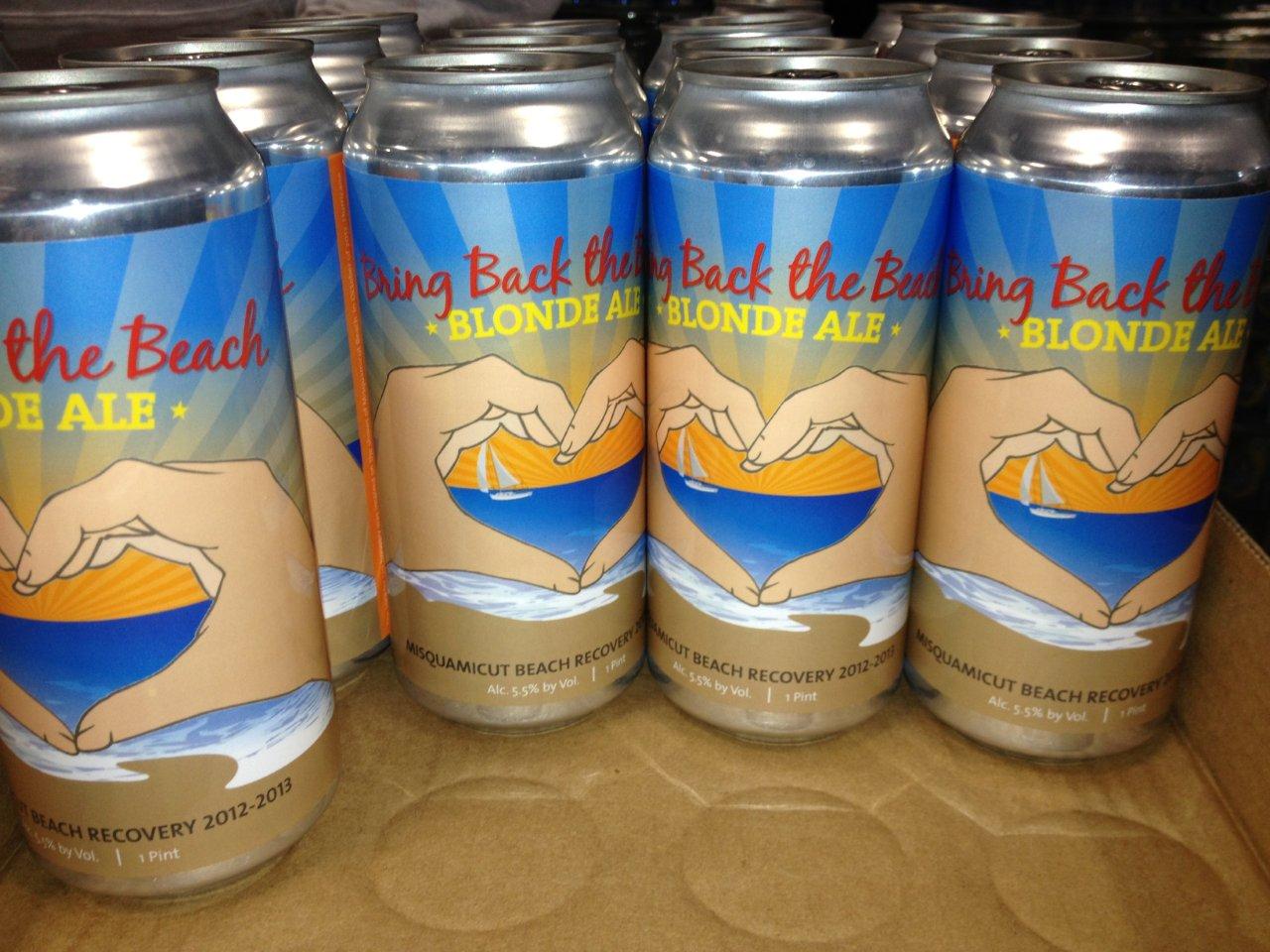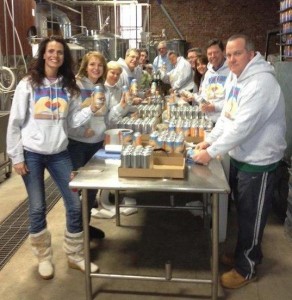 Grey Sail Brewing of Westerly announced the introduction a new beer to show its support of the Bring Back the Beach fundraising effort of the Greater Westerly-Pawcatuck Area Chamber of Commerce.  The "Bring Back the Beach Blonde Ale" will be available at local pubs and liquor stores starting Feb. 15 with 100% of their proceeds donated to the Greater Westerly Chamber Foundation for its small business recovery grant program.
Motivated by a desire to help the 27 devastated small businesses affected by Hurricane Sandy, Head brewer Josh Letourneau and brewery owners Jennifer and Alan Brinton conceived the idea of the blonde ale idea and proposed it to Lisa Konicki at The Chamber.  Letourneau then created a special beer "that captures the essence of summer."
McLaughlin & Moran, Yankee Schooner and Brewer's Supply donated materials and support to the project. The next step was to design and gain the Alcohol and Tobacco Tax and Trade Bureau's (TTB) approval for a custom label for the product.  "We are really excited to present this new beer to the community, and happy that we have found a way to help generate support for the businesses in Misquamicut," said Grey Sail's Jen Brinton.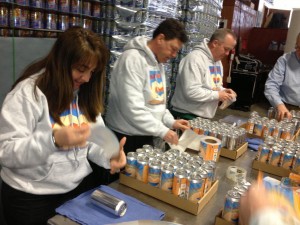 On Feb. 8 the Bring Back the Beach Blonde Ale was labeled by volunteers, town leaders and members of the community who have worked hard to help raise $170,000 to date. Shifts of community leaders, Chamber of Commerce representatives, and some of the small business owners from Misquamicut helped.