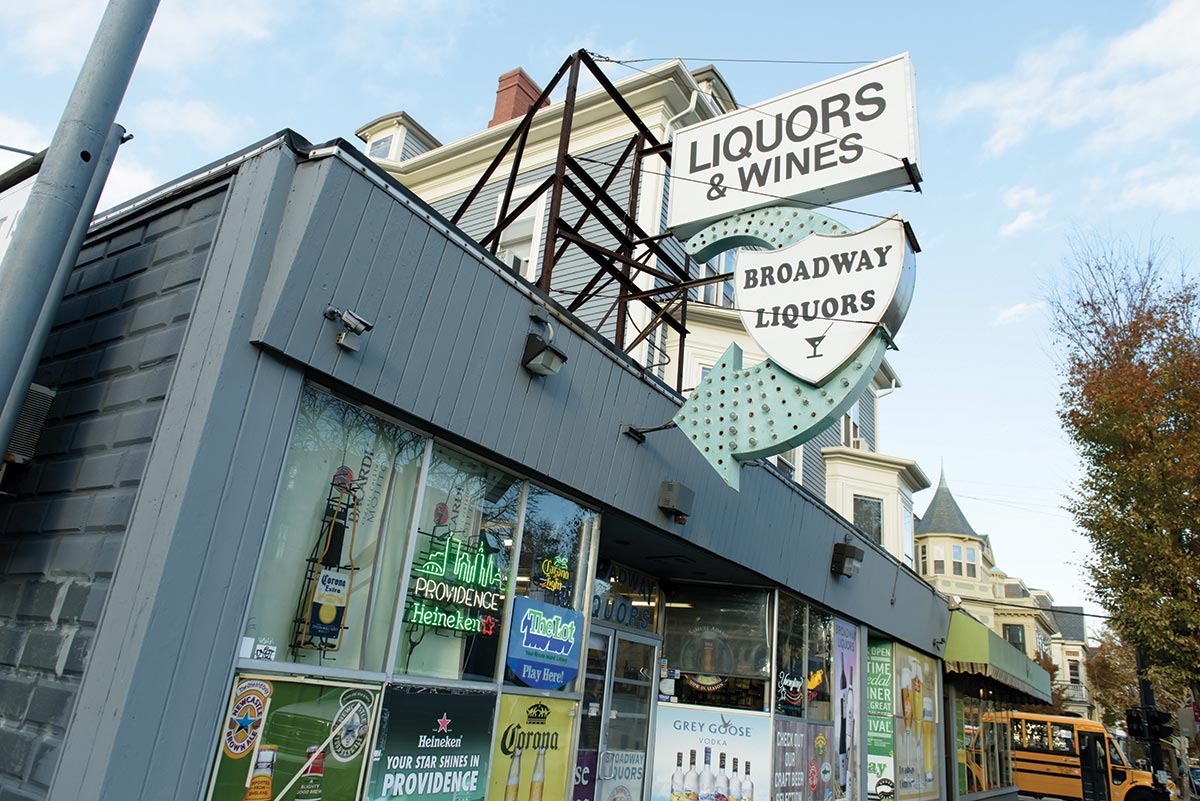 Broadway Liquors
361 Broadway
Providence, RI
Square footage: 1,800
Years in operation: 20 under current ownership
By Nick Caito
The changing face of Broadway in Providence's Federal Hill section has been a city success story. It's one that "Sal" Saliba has watched with keen interest for the 20 years since taking ownership of Broadway Liquors.
"The whole Broadway changed. When I bought this it was scary, a little bit," Saliba said. "After 2005, we started seeing changes. And after the coffee shop opened [Seven Stars Bakery, kitty-cornered from the store], the whole area changed. More hipsters, the new generation. And everybody likes bourbon and craft beer. So, you've got to go with what they want. But thank God everything changed for the good."
In 1997, Saliba sold both a restaurant and gas station he owned in Massachusetts to purchase the old Knights Liquor. Saliba's parents owned a market in his hometown of Enfeh, Lebanon, and he had focused on the liquor sales. Owning a store in his adopted country of 31 years was a natural fit.
"When I bought the place, we didn't accept credit cards, and only had a few items. Beers? You could count them on your hand. Some wines, and not much liquor."
One thing that hasn't changed is the sign out front. Original to the store and more than 60 years old, Saliba said people stop in the middle of the street to pose for photos.
While he was able to change the name on the sign, electrical problems keep it from full illumination. Saliba says city regulations prevent him from putting it back up if taken down, and no electricians will work on it while attached to the building. It remains a half-lit marker of the store.
Broadway Liquors is relatively small, while having 1,800 square feet available, the storefront occupies only 800. The shelves are stocked with wines and an ever-refreshing selection of craft beer.
"Always change, always bring new stuff," Saliba said. "Especially the craft beer. Almost every week, six or seven new items come in here. And if the stuff doesn't sell we stop carrying it, because there's no room." Every week a new item is highlighted at the register, amusingly hidden under a paper bag for customers to take a peek.
Saliba beams with pride talking about his native country, and a photo of his seaside village sits above a cooler. He points out Lebanese libations amongst the shelves. There's Ksarak (a strong anise-flavored liqueur nicknamed "lion milk"), the pilsner Almaza, the ale 961 (flavored with herbs like sage, chamomile and sumac), and several wines from Chateau Ksara winery.
The liquor market has drastically changed in recent years, he said, with his store particularly shifting toward the sale of nips. One reason he sees is the expanded use of marijuana. "Everybody has started smoking weed, especially the new generation. When you smoke weed you don't drink much," he said. "So, you buy one nip, two nips, that's it. So, the business has been hurt a lot, especially hard liquor.
"The way I see it, I think liquor stores [in the next five years] are going to start selling [marijuana]. Me personally, I will never do that."