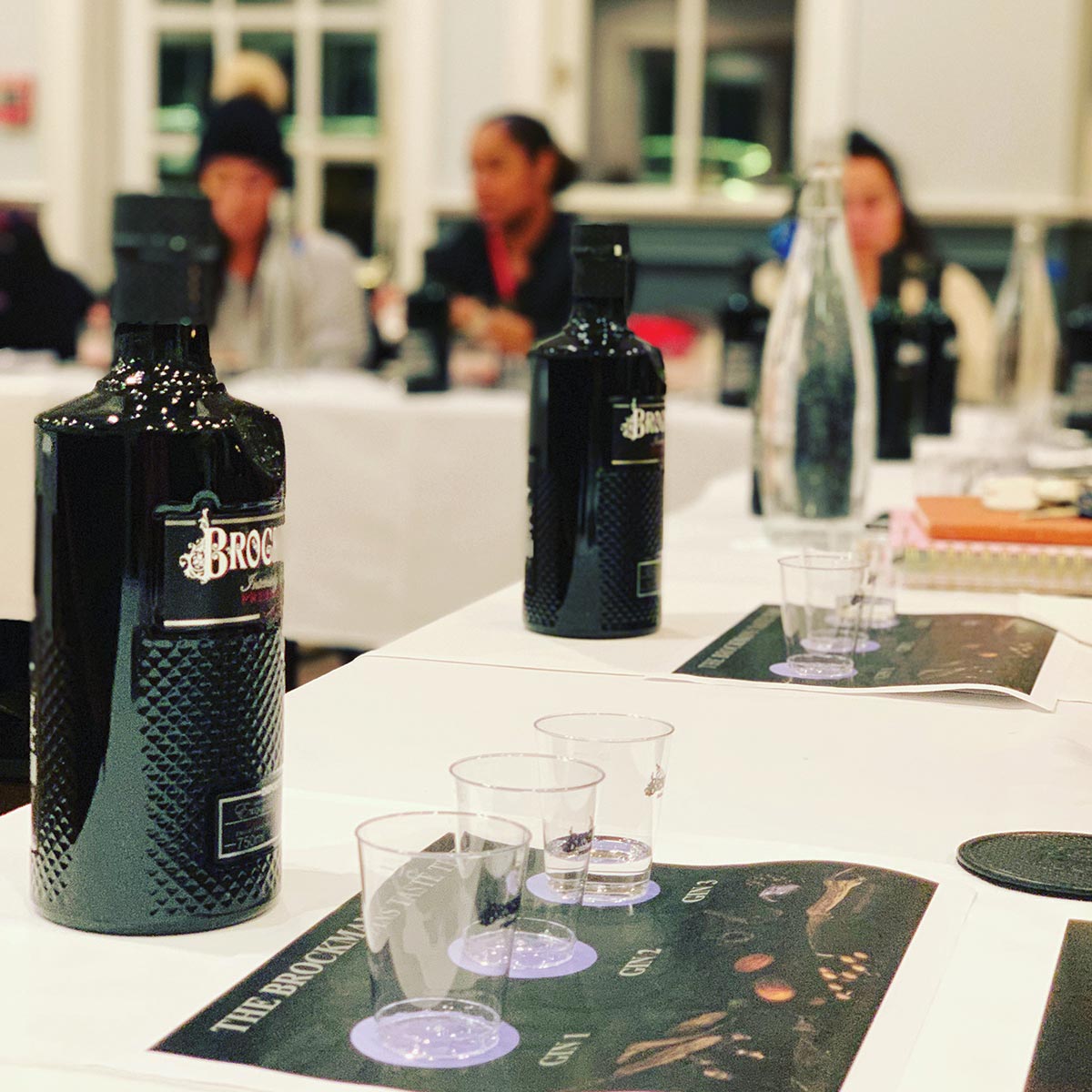 Brockmans Gin held a brand training session on January 23 at Bridgeport's Hub and Spoke. Northeast Brand Ambassador Lauren O'Reilly led a session for 22 brand models on the history of the brand, technical language associated with gin and the spirits industry, the brand's attributes and botanical makeup, the perfect serve and more. Trainers also went through a blind taste test among different brands and tasted featured cocktails made by Hub and Spoke's bar team in preparation to introduce Brockmans Gin in their markets.
Brand trainees learned about Brockmans Gin, which is made with botanicals sourced from around the world, including Tuscany, Italy, and Murcia, Spain. Brockmans Gin includes juniper berries, citrus peel, coriander, blueberries and blackberries.
Cocktails made by the Hub and Spoke bar team included The Clover Club and The Spoken Word, a take on the Last Word, allowing them to experience the gin.