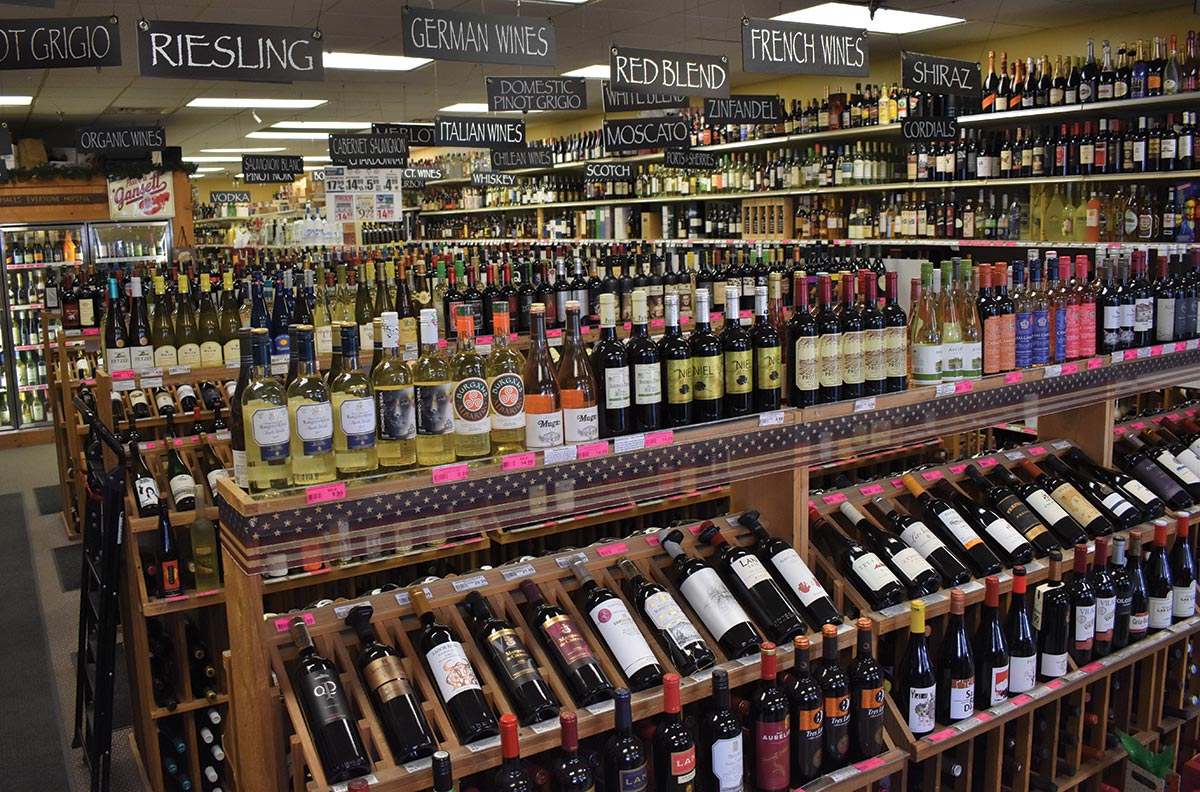 Brookfield Country Wine & Spirits
143 Federal Road
Brookfield, CT
Square footage: 2,500
Years in operation: 16
By Sara Capozzi
With over 3,000 SKUs, Brookfield Country Wine & Spirits provides a wide range of variety within its 2,500 square feet. "We strive to pick up wines with great ratings and great value," said Owner Lou Venezia of the store's selection.
Wine selections with a focus on California wines, especially Cabernets, along with a variety of Italian reds and whites, Spanish wines and rosés greet shoppers.
"There's something spectacular in every category though," Venezia said. "We definitely have our share of luxury items available too." Wines are not the only focus for Venezia; he also carries a wide range of rare bourbons, high-end tequilas and plenty of craft beer.
Venezia previously owned a health club. His prior experience in the service industry, and love for Italian wines and tequila, went into his decision to open his own shop when the right opportunity presented itself. As a small family-owned store, Venezia recognizes that there are fewer retail outlets who emphasize service compared to the customer experience at high-traffic, bigger box stores.
For him, it makes sense to "make an effort to talk to all of your customers and understand that it's a community that you're serving," he said. "Not only do we have great selection and prices … we focus on service."
Venezia said he enjoys the consistency of the business, and being located in the Shoprite plaza on Federal Road is a convenient location. As a lifetime native of the Brookfield and New Milford areas, Venezia said he enjoys the contact and great conversation with people from his hometown.
Venezia also appreciates the diverse number of new products that are available in the marketplace.
"There's a great [number] of products available in Connecticut to provide to the customer," Venezia said. "It's at our fingertips. I don't want to talk too much about legislation … but really we're lucky to be in Connecticut."
Venezia has followed industry trends during his 16 years of ownership and said, "It's just interesting to see how things go. The explosion of craft beers, the bourbon phenomenon, the fact that wine is still the big winner. Wine is still the paramount staple of these stores."
Wine makes up the largest piece of sales at Brookfield Country Wine & Spirits at 50 percent. Craft beer makes up another 25 percent, with liquor sales rounding out the rest.
"You've got to be ready every season every year to roll with the trends," Venezia said. "But there's still no substitute for great wine. And the fact that there's so many different regions and producers that have come alive with great products."
Venezia said his customers "appreciate the selection. They recognize that the pricing is great, and that the things we decide to sell are of good quality and great value, at every price point."