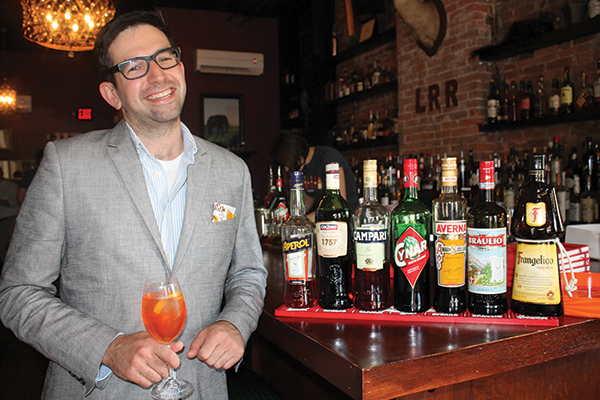 Brescome Barton and their guests welcomed Nick Korn, Italian Spirits Specialist and Global Ambassador for Campari America, to Hartford's Little River Restoratives for an educational seminar on August 2. Korn led a tasting titled "Taste of Italy," featuring Aperol, Campari, Cynar, Averna, Braulio and Frangelico while discussing the tasting notes, cocktail ideas, Italian culture and Campari brands.
"All liqueurs are this balancing act of spirit, sugar and concentration of flavor," Korn said, while discussing their use in cocktails.
Trade professionals shared their own recipes for incorporating the Italian liqueurs behind the bar. After the seminar, staff at Little River Restoratives featured the brands in a variety of tiki-inspired cocktails, such as "I Remember the Night" with Campari, Aperol, El Jimador Reposado, Montsarra Cava, Don's Mix, lime and soda.