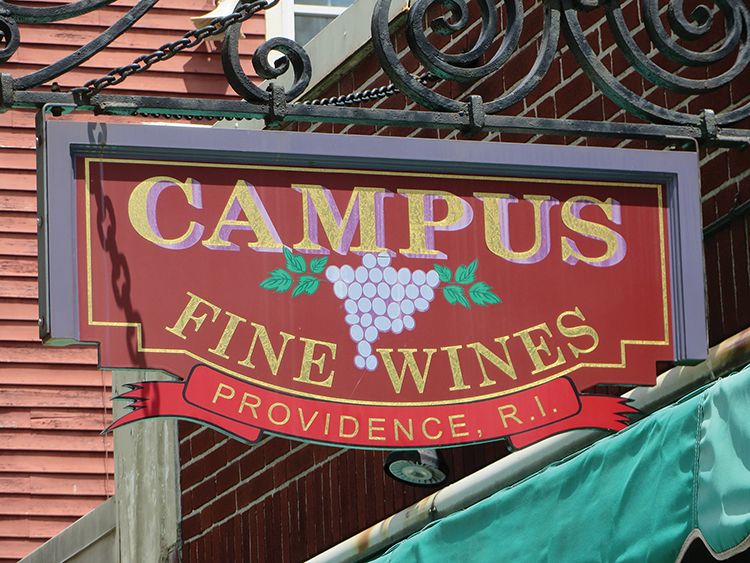 By Bob Sample
Campus Fine Wines, 127 Brook Street, Providence, Rhode Island
Years in operation: 40 (two under current ownership)
Square footage: 2,000
What's the secret ingredient in any sales endeavor? "Passion," said Howard Mahady, co-owner of Campus Fine Wines in East Providence. "If we're not selling products we care deeply about, we might as well do something else."
Mahady co-owns the thriving package store with partners Natalie Butler, Andrea Sloan and Vin Scorziello. The four are now in their second year of store ownership, but Campus has been a neighborhood fixture for 40 years.
The store had a wide reputation for its eclectic selection of wine, a formula the new owners haven't altered much. The one exception: Campus has greatly expanded its craft beers section and now promotes these brews much more aggressively than the former owners did.
Both Mahady and Sloan previously worked in different companies in the wine industry and were, as described by Sloan, "friendly competitors." The two contacted each other immediately upon learning that Campus was for sale. They soon interested their respective spouses – Butler and Scorziello – in the deal as well.
The store now spotlights small vintners, especially those from rural France. While there is no organic label as such, the group tries to emphasize natural ingredients and processes. The store's "sweet spot" are those wines priced in the $10 to $25 range.
"We emphasize wines made by real people who care about what they make," said Mahady, who was acquainted with many of these winemakers from his previous job. "Those happen to be wines that our customers now want. Being near Brown [University] helps us to sell products that might not sell as readily in a different location."
These savvy store owners shun the term "expert," Sloan said, "The wine and spirits world is just too vast and constantly changing. What customers do find in our store are people who are  enthusiastic, always willing to learn, courteous, and conscientiousand dedicated to serving customer needs." Rounding out the store's staff are two full-time employees and two part-timers.
Platforms such as Facebook, Twitter and Pinterest have proved useful in promoting the store's wide selection of aperitifs, cocktail bitters, mixers and specialty liquors. "Twitter is perfect for getting the word out quickly about new items that have arrived and special events," said Sloan. Whether ubiquitous online messaging brings new customers to the store is anyone's guess. Still, Sloan hears enough customer remarks about "tweets" to suspect that it does.
One success was the recent Steelyard Benefit, a tasting to support this facility's array of arts and design courses. It occupies the historic Providence Steel and Iron Company. The online buzz brought supporters out in droves.