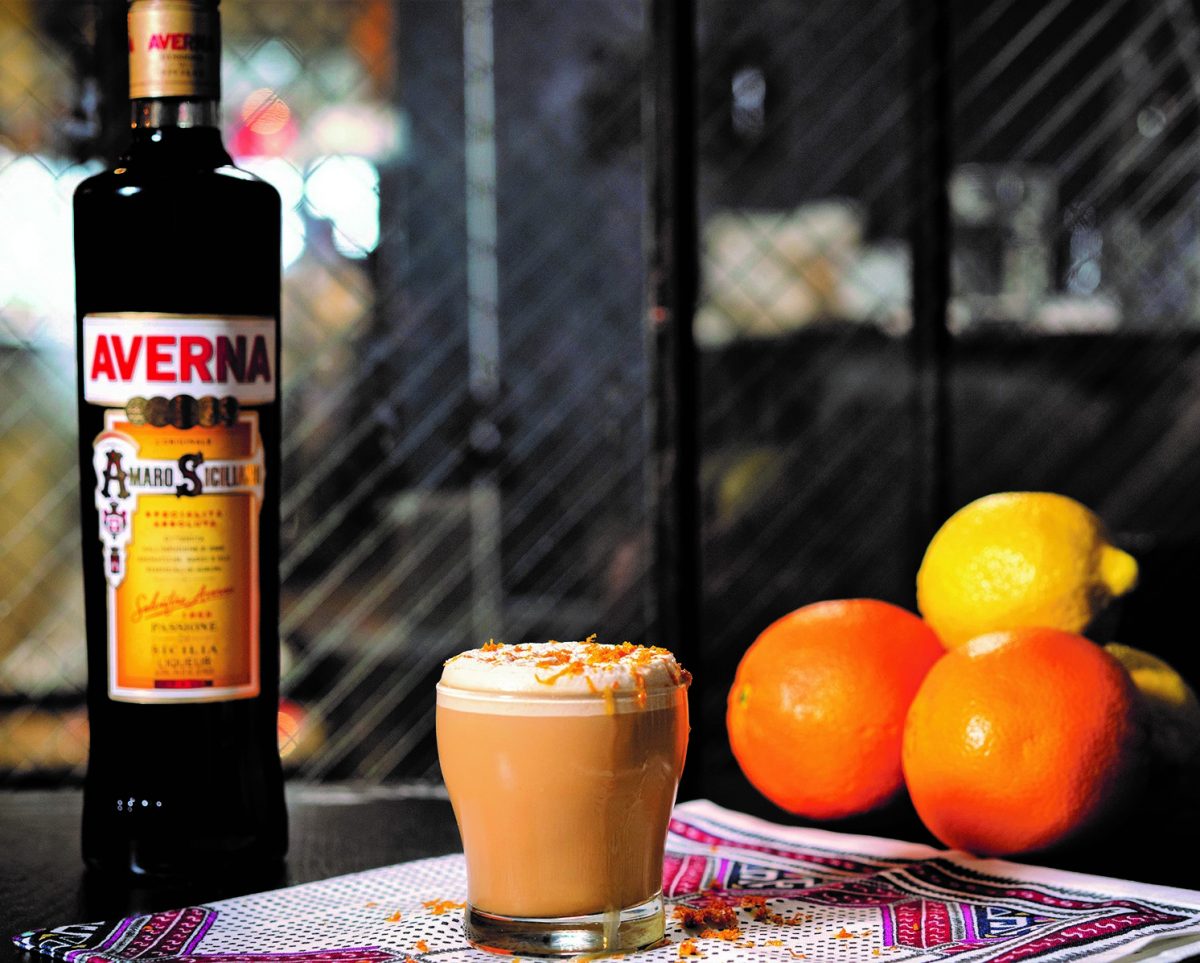 The Modern Liqueur Market Proves to be a Many-Splendored Stage
By Jeff Cioletti
Calling liqueurs a "category" almost does the cordials a disservice. Beyond the fact that they have a spirit base and a variable level of added sugars, their flavor profiles populate a ridiculously broad continuum from ultra sweet and fruity to sharply bitter and medicinal. And, modern consumer tastes are so diverse, the brands and flavor profiles that are on trend at the moment reside at multiple points across that spectrum.
"The consumer is definitely on an upswing in their information base [about liqueurs]," says Sother Teague, Beverage Director at the New York amaro-centric bar Amor y Amargo and author of the book I'm Just Here for the Drinks. "However, the old saying still holds true: a little knowledge is a dangerous thing. It seems that most people think they know more than they do. But, it makes for some genuinely fun and interesting conversations over the bar."
Mixed Signals
Even the latest sales figures paint something of a misleading picture. Taken as a whole, this universe we call "liqueurs" looks like it's in turmoil. But, beyond those numbers, there's no shortage of smaller success stories.
For the 52-week period that ended August 12th, 2018, liqueurs/cordials volume fell 1.6%, while revenue remained flat, according to market research firm IRI, which measures the major off-premise channels. The No. 1 brand in the category, however, has bucked the overall trend. Volume for Diageo's venerable Irish cream, Baileys, was up 8.1%, while its revenue was up a similar 7.8%.
The only other major players among the top 20 brands within the category to show positive volume and revenue growth were 99 (Sazerac), DeKuyper schnapps and Triple Sec (Beam Suntory), Cointreau (Rémy Cointreau), Tequila Rose (McCormick Distilling) and Di Amore Amaretto (Sazerac).
Despite the recent softness in the overall U.S. liqueurs category, it's generally been on an upward trajectory over the past several years. Market researcher Euromonitor reports that total volume rose to 191.3 million liters (21.3 million cases) in 2017 from 166.5 million liters (18.5 million cases) in 2012—an overall increase of about 15% over the six-year period.
Consumers continue to discover liqueurs primarily through the popular cocktails that showcase them. "I'd say the cocktail drives the bus on popularity of liqueurs rather than the other way around," Teague notes. "In the past, consumers ordered cocktails by name recognition and simply enjoyed them for how they taste. Now, people order the cocktail but are interested in learning about each ingredient. Then they begin to explore what other uses there might be for those ingredients."
Many of those who do start to explore those ingredients are keen to try them not just in other cocktails, but neat as well, the traditional method in many of those beverages' countries of origin. "I'm seeing more and more straight consumption of liqueurs as people want to have a deeper understanding of how they taste," Teague observes.
Cream of the Crop
The strong performance of Baileys can be partially attributed to the brand's efforts to stay relevant through product innovation. Early this year the brand launched the limited-time-only Strawberries & Cream variant, particularly with Valentine's Day in mind. A few months before that, Diageo capitalized on one of autumn's biggest flavor crazes with the release of a Pumpkin Spice version.
"Cream liqueurs are more about the season," says Salvatore Tafuri, Bar Director at New York City's The Loyal and The Edition Hotel. "They're much more popular in the winter time. When the weather's warmer, people are looking more for citrus liqueurs."
Baileys' closest competitor over the years has been RumChata, the creamy, rum-based riff on the traditional Mexican, non-alcoholic horchata. RumChata has been similarly aggressive in innovation, creating a commemorative bottle; RumChata "minis," VAPs linking their creamy liqueur with coffee, even a nostalgia-fueled spinoff brand called Tippy Cow.
Bitter is Better 

From a flavor perspective, the big story in liqueurs has been bitterness. Campari, Aperol, Amaro Montenegro, Luxardo, Fernet Branca, Averna, Zucca, Nonino and their ilk have been appealing to the evolving palates of American cocktail consumers. European consumers have long had a taste for bitter beverages.
"I remember when I moved here nine years ago, no one was drinking Campari, Aperol or anything bitter," says Tafuri, "But [bitterness is] super popular now. On the American palate, in the states, this is something new and I think this is just the beginning."
Bitterness is a spectrum, with Campari among the most intense and dialing back the bitter a bit to showcase some of the other herbal nuances. Nonino has pushed the envelope with their grappa-based, cocktail-friendly Amaro Nonino Quintessentia.
Last year marked the U.S. launch of a less bitter, more bitter-adjacent Italian liqueur, Italicus, categorized as a Rosolio—a classic, long-dormant style that incorporates rose petals into its recipe (hence the "Rosolio"). The central flavor element of the 40-proof Italicus is bergamot, a southern Italy-sourced citrus fruit familiar to Earl Grey tea aficionados.
A Caffeinated Kick
Coffee liqueurs are enjoying a bit of a renaissance as well. Kahlúa remains the segment leader—and the No. 3 liqueur overall, according to IRI—but the market is getting about as crowded as a Starbucks during the morning rush.
Bébo Cuban Coffee Liqueur, produced in the Netherlands with 100 percent Arabica beans by De Kuyper and launched in Europe last year, had its official U.S. unveiling in Miami in August. The Australian brand Mr. Black also has built a U.S. following fairly quickly. It's a cold-brew blend of three different kinds of Arabica beans with a wheat vodka base; the sleek, rectangular bottle and elegant, minimalist label have made it quite the eye-catching attraction on bars. U.S. craft spirits producers, such as Pittsburgh's Wigle and Hawaii's Koloa, are also playing in the growing segment
"The espresso martini is becoming one of the most popular cocktail recipes that people request," observes Tafuri. "There's a big opportunity for coffee liqueurs out there." And the established brands don't have to cede that opportunity to the up-and-comers. Kahlúa, for instance continues to innovate within its portfolio via limited-edition extensions. Hazelnut, Mocha, Cinnamon Spice, the ubiquitous Pumpkin Spice, Mint Mocha and Salted Caramel all have made appearances on shelves under the Kahlúa banner.

Caliente Cocktails on Fire!
Two years ago, the Kahlúa's holiday release was Chili Chocolate, capturing a bit of the spicy zeitgeist that has found its way into drinks.
Tafuri notes that peppery liqueurs, like their bitter and caffeinated counterparts, are absolutely on fire (pun intended) at the moment. Ancho-chile-flavored Ancho Reyes and the green-hued, poblano-flavored Ancho Reyes Verde have been the standouts in that space, especially in agave-spirits-based cocktails. It also plays well with spirits made outside of Mexico. Ancho Reyes Original adds a bit of heat to the bourbon, bitters and simple syrup in an Old Fashioned.