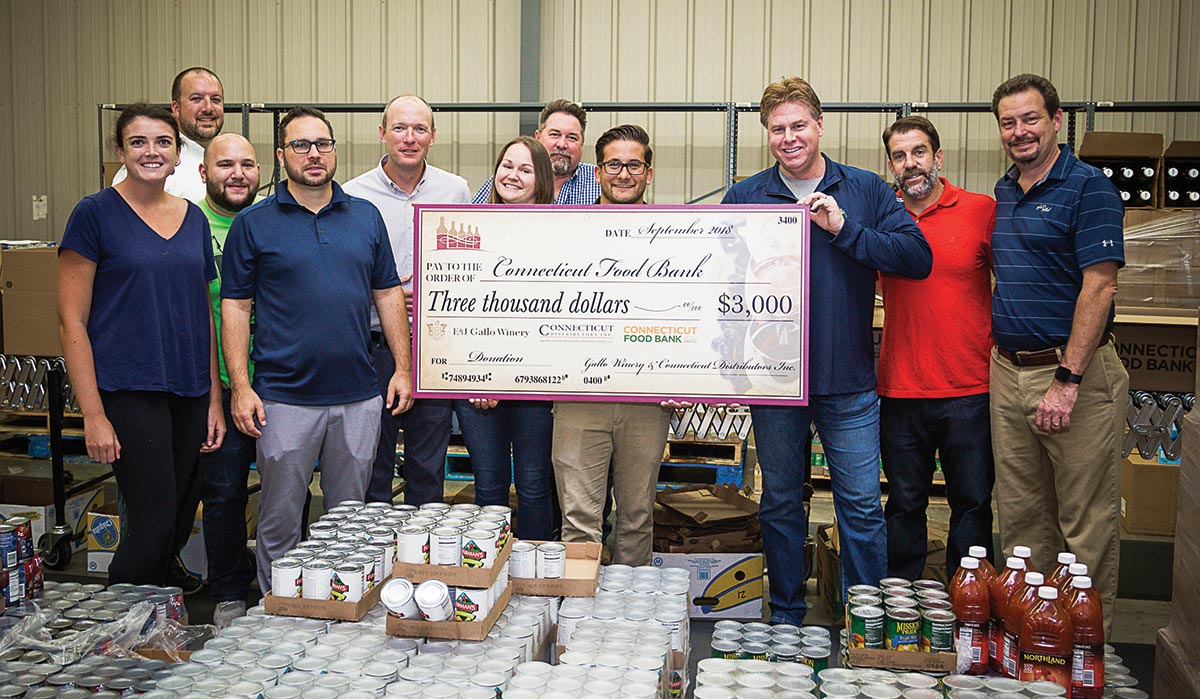 Connecticut Distributors, Inc. (CDI) and E. & J. Gallo Winery presented a check to the Connecticut Food Bank for $3,000 on September 14, the result of a William Hill Estate Winery sales drive in the on-premise division during the month of April. Members of the on-premise team also volunteered at the food bank to help pack boxes as part of its annual community efforts surrounding the donation celebration. The Connecticut Food Bank is a nonprofit organization based in East Haven, which works to coordinate the distribution of food to vulnerable populations throughout the state.
CDI and Gallo annually raise funds and volunteer in support of the Connecticut Food Bank to distribute meals and groceries to the food insecure.
Mike Evans, On-Premise Division Manager, CDI and Mike Copeland, Field Sales Manager Diamond Division, CDI packing food boxes.