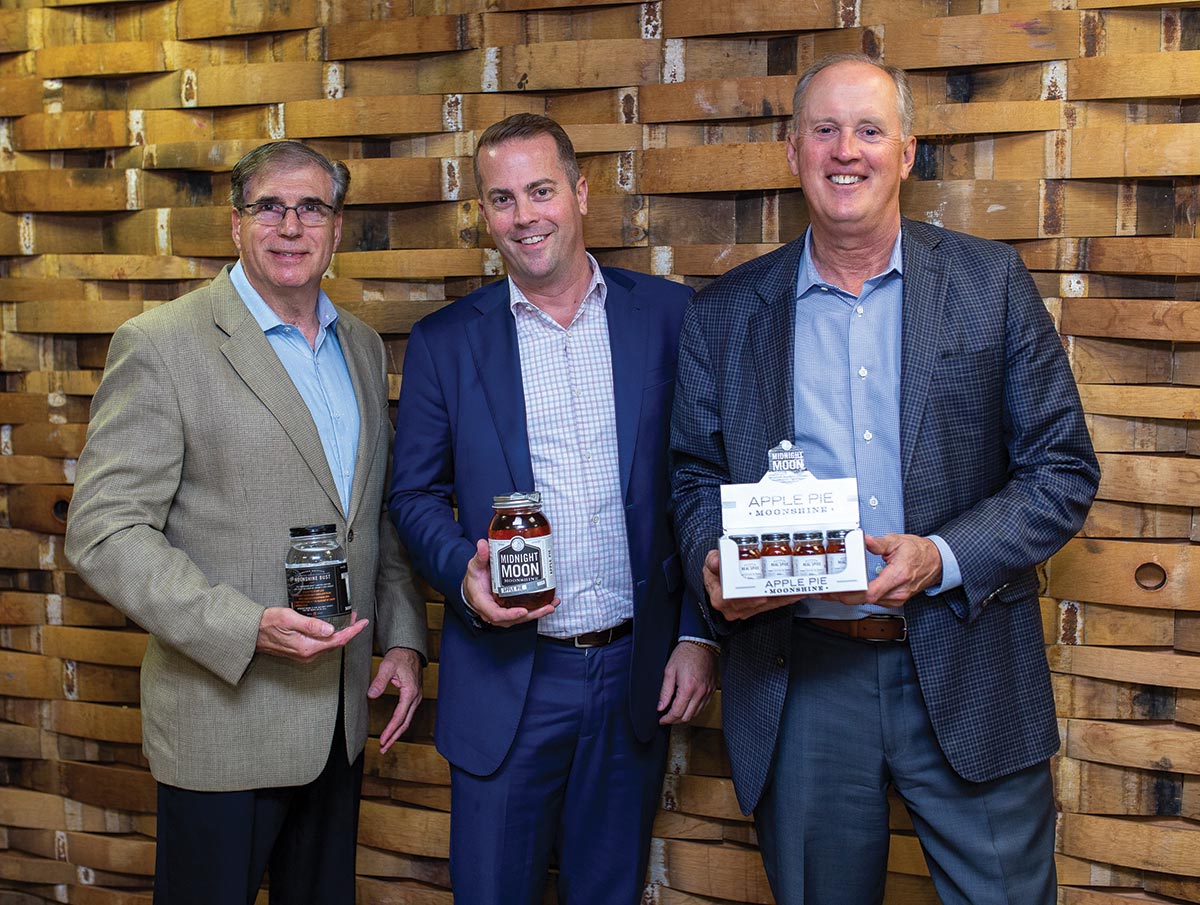 Connecticut Distributors, Inc. (CDI), continued to add new items, with two spirits formally launching during the July sales meetings, each accompanied by brand presentations. The first hails from Texas: Devils River Small Batch Whiskey in Bourbon, Rye and Barrel Strength expressions. Made with water sourced from the Rio Grande basin system, the Devil's River is naturally filtered limestone spring water. The second, Midnight Moon, is a moonshine produced at Piedmont Distillers, Inc., North Carolina's first legal distillery. Made from 100% American corn and handcrafted in small batches, a state-of-the-art distillation process creates a clean and smooth moonshine.
Brendon Walsh, Regional Vice President, North East States, Devils River Whiskey and John Parke, President, CDI.
John DiMarco, State Manager, Piedmont Distillers, Inc.; Ryan Toole, Business Manager, CDI; and John Parke, President, CDI.