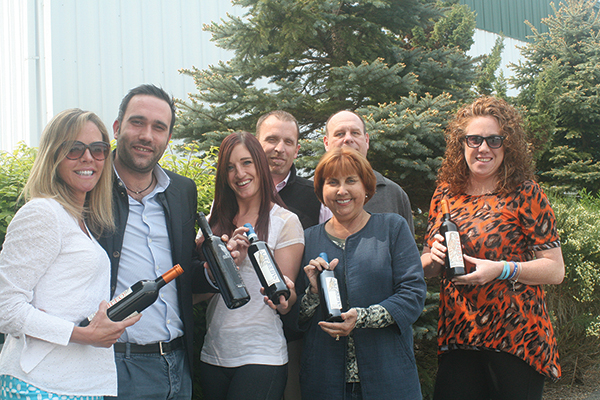 Filip Wouters of U.S. Artisanal Importers hosted a tasting and cocktail seminar at Madison Wine Shop in May. Wouters shared recipes, such as the twist on the traditional gin and tonic with orange zest, using Belgin, a handcrafted Belgian gin. Guests also tasted Beliq Blood Orange Liqueur, an all-natural, gluten free spirit also from Belgium, and Thorberg Five Hop IPA, made with Belgian and American hops. These products are new to Connecticut this spring and distributed by Cellar Fine Wines.
Also in May, Baracchi Winery's Benedetto Baracchi returned to Connecticut for a series of events. The Tuscan winemaker shared his O'lillo Super Tuscan Blend and his Smeriglio Series of 100% Sangiovese, Merlot and Syrah varietals at Black Bear Wines & Spirits in Westport. Benedetto also hosted a wine class at Divine Wine Emporium in Niantic, where guests tasted Baracchi's Trebbiano Brut Metodo and the premium Ardito red blend among others.
Finally, May's RiverFare at the CT River Museum hosted many brands at its annual festival, including Cellar Fine Wine's craft beer addition, Shebeen Brewing of Wolcott.