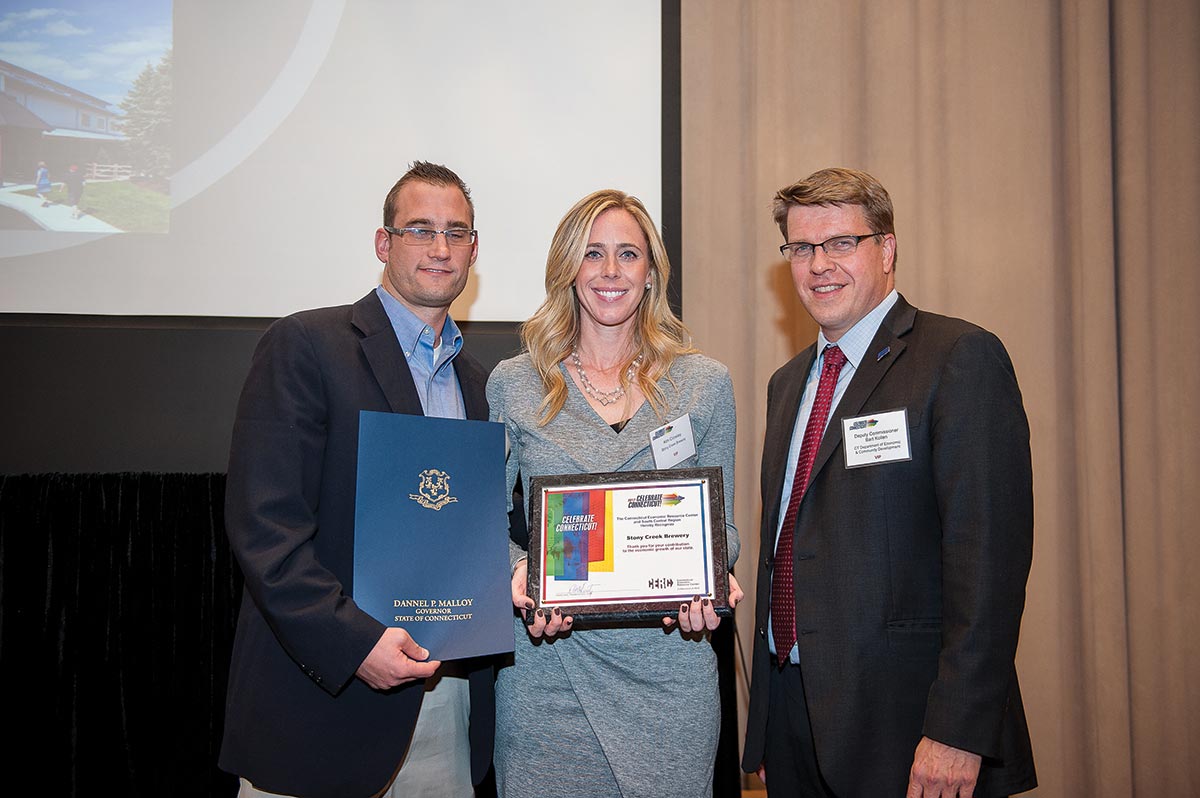 The Connecticut Economic Resource Center, Inc. (CERC) honored businesses at its annual CELEBRATE CT! event on November 30, 2017, at The Bushnell in Hartford. The 21 honorees, which included initiatives, businesses, organizations and individuals across the state, were selected by economic development officials for their contribution to the state's economy. Three companies from the beer, wine and spirits industry were recognized during the event: Alvarium Beer Company in New Britain, Beer'd Brewing in Stonington and Stony Creek Brewery in Branford.
Alvarium Beer Company's Chris DeGasero and Brian Bugnacki with Mike Larson, CERC President and CEO Bob Santy.
Beer'd Brewing's Aaren Simoncini and Precious Simoncini, Southeastern Connecticut Enterprise Region, with CERC President and CEO Bob Santy.
Stony Creek Brewery's Ed Crowley, Kim Crowley and Department of Economic and Community Development (DECD) Deputy Commissioner Bart Kollen.