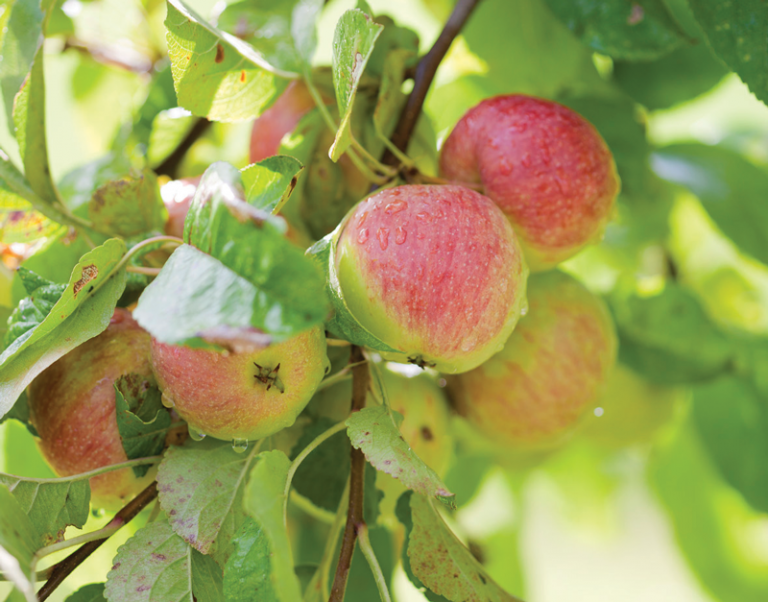 What You Need To Know
By Jim Clarke
Cider in the United States goes back to the birth of the nation—quite literally. A man named Elias Brown wandered the battlefield selling cider to forces on both sides of the Battle of Concord in 1775. His minister called him "a crazy man," but by all accounts he did good business that day.
Prohibition cast a chill on America's original love for alcoholic cider, so much so that until recently we've had to specify "hard cider" to distinguish the alcoholic version from simply fresh, unfiltered apple juice.
Over the past few years, though, cider has come back with a vengeance, seeing more than 70% annual growth starting in 2012. Growth slowed in 2015, but a Nielsen report commissioned by the United States Association of Cider Makers puts that change in context, revealing that the cider market is moving in a surprisingly artisanal direction.
Three quarters of the cider market is national brands, the remaining fourth consisting of smaller, regional and boutique brands. These latter brands therefore make up twice the overall cider market than their equivalents in the beer market. And while the cider market overall dropped over 12% during the past two years, these smaller brands grew by 41% in 2016 and 30% in 2017. Cider is developing a premium image as it matures.
Cider Vs. Beer Vs. Wine
While cider is often associated with the craft beer world, it resembles wine in its production. Apples are harvested and pressed, and the juice is fermented. However, among the regional traditions and variations, many U.S. craft cideries have borrowed from the world of craft beer, incorporating techniques like dry-hopping, or incorporating other fruits and spices.
Raw Materials
There are about 7,500 varieties of apples in the world; those traditionally used for cider production are too bitter and/or tart for culinary uses. With cider's rapid growth, many producers have to rely on culinary apples for some or all of their production. These often produce simpler, fruitier ciders, but that's changing as producers adapt their techniques.
Cider apples are normally divided into four types; the British, for example, characterize these as sharp, bittersharp, bittersweet, and sweet. Most ciders are made with blends of these four types. Craft cideries have been releasing single-variety ciders of late, often from heritage varieties such as Kingston Black, Newtown Pippin or Baldwin.
Style Spectrum
The United States Association of Cider Makers' Cider Lexicon Project is working to create consistent terms for different cider styles. That includes addressing confusion about sweetness; a project intended to define terms like "dry" and "semi-dry" is in the works. Here's a summary of their style guide so far:
Modern: Made primarily from culinary apples. Typically lower in tannins, but higher in acidity.
Heritage: Made with traditional cider varieties; includes the major European styles. Typically more tannic, and often more complex in flavor, with earth and spice notes.
Fruit: Ciders with an addition of other fruits—blackberry, passionfruit, etc.—enough so that they dominate the aroma.
Hopped or Spiced: Made with the addition of hops and/or spices or botanicals.
Wood-Aged: Aged in wood to a perceptible degree.
Sour: Made with non-standard yeasts or bacteria (lactobacillus, brettanomyces, etc.).
Ice: Juice is concentrated by freezing before fermentation, as in icewine. Under TTB rules only apples frozen outdoors may be legally designated Ice Ciders, although artificially frozen examples exist. Typically richer and sweeter than most ciders.
Perry: Made with pears instead of apples.
Glassware
There is no accepted, universal glass for cider. In Normandy and Brittany, a flute is often preferred, matching its Champagne-like texture; in the U.K. the classic pint glass is preferred.
Spain has a similar, cider-specific glass, shorter and slightly broader, used to catch cider directly from the cask in the cider house.
In 2015 Angry Orchard introduced the Orchard Glass, appropriately tree-like in shape, with a straight lower section and bulbous top. For many craft ciders, a wine glass will work perfectly well; additional glassware isn't an absolute necessity when adding cider to a restaurant or bar program.