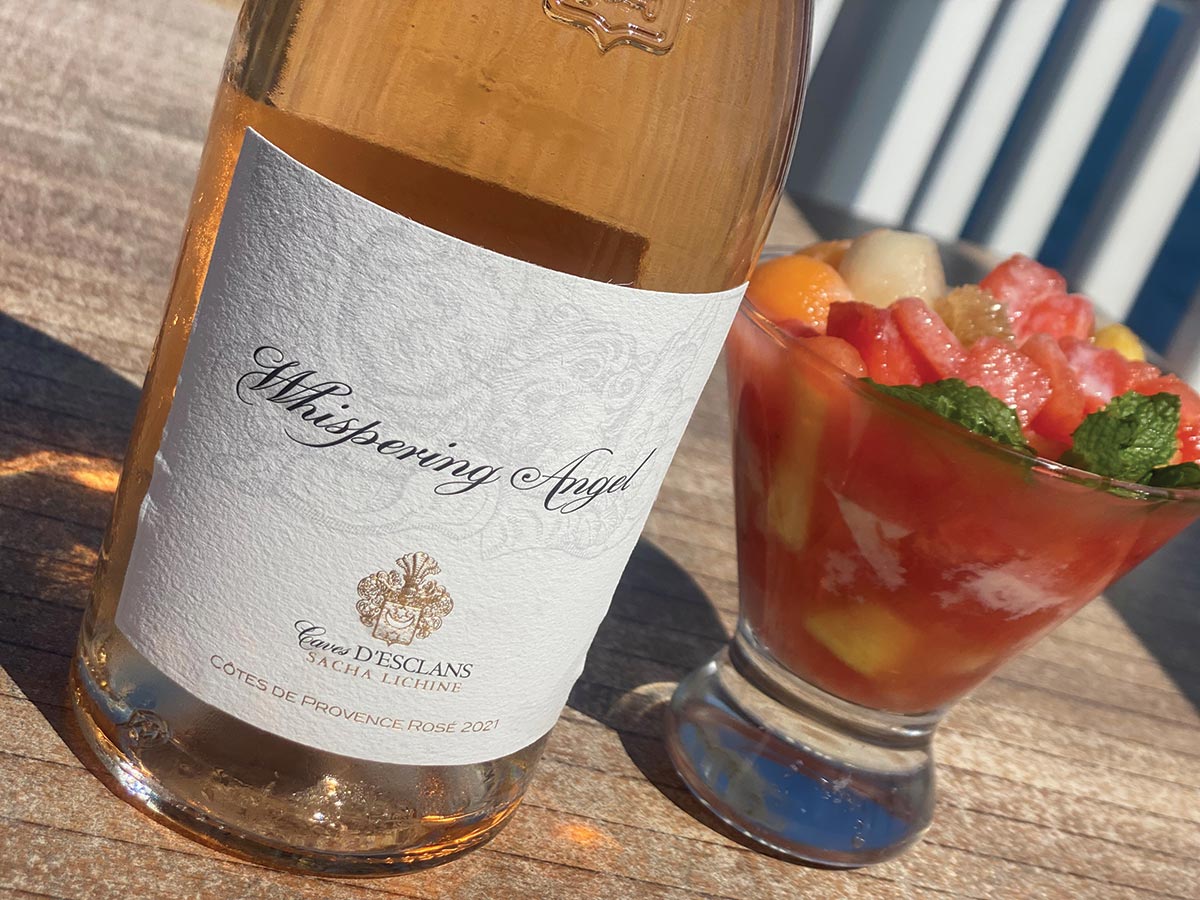 The Coast Guard House Restaurant in Narragansett hosted a Château d'Esclans rosé wine brunch in conjunction with celebrations hosted across multiple on-premise venues as part of Newport Mansions Wine & Food Festival 2022. Château d'Esclans is situated in the heart of Provence, northeast of St. Tropez and run by acclaimed winemaker Sacha Lichine, whose vision to create the greatest rosés in the world continued to fuel the "Rosé Renaissance." Hosted at its Anchor Room, with scenic ocean views, the Coast Guard House team welcomed guests with a curated menu of pairings set to showcase Whispering Angel, Rock Angel and Garrus, each a unique expression of Provence rosé.
A first course of watermelon salpicon made with tropical fruit, honey and condensed milk was paired with Whispering Angel Rosé 2021.
The second course of shrimp frittata asparagus, home fries, greens, saffron garlic and beurre blanc was paired with Rock Angel Rosé.
The third course, maple pecan baked brioche and whipped honey goat cheese, was paired with Garrus Rosé.
Photos courtesy of the Coast Guard House.