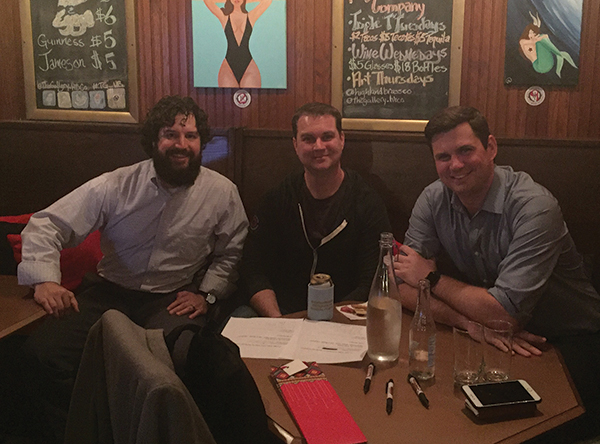 The United States Bartenders Guild Connecticut (USBG CT) chapter, along with and Allan S. Goodman and Eder Bros, Inc., is hosting a series called the "Connecticut Civil War Bartending Competition." In total, there will be 10 events held throughout the state at different locations with different sponsored products. Five locations will be held in Southern CT and five in Northern CT, with a grand finale in Middletown in September.
Each competition is limited to 10 contestants, in which they have to make four of the same cocktail, three to be evaluated by judges and one for display. First place in each event earns the bartender a spot in the final competition. The first month of the series was held at Highland Brass Co. in Waterbury on April 11 and Cure in Farmington on April 25. All cocktail recipes must be submitted with a written recipe prior to the competition.
For more information contact UBSG CT's Dimitrios Zahariadis dzahariadis@usbg.org, Allan S. Goodman's Jeff Conelius at jconelius@asgoodman.com or Eder Bros. Inc.'s Chris Munk at cmunk@ederbros.com.
Judging panel Chris Munk, Craft Spirit Manager, Eder Bros., Inc.; Paul Mazurek, USBG CT Treasurer; George "Hutch" Hutchinson, Redbreast/Pernod Ricard.
Event Coordinators Dimitrios Zahariadis, USBG CT Chapter President and Owner Highland Brass Co. and Chris Munk, Craft Spirits Manager, Eder Bros., Inc.
Winner of the first round on April 11, Ashley Lurie, of newly opened Peaches on the Waterfront in Norwalk.