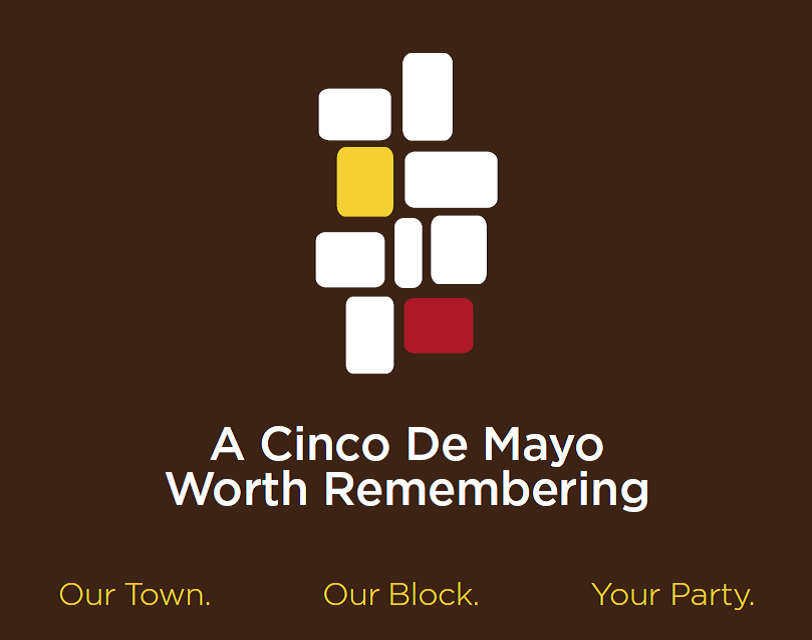 What: Espolon Tequila Cocktail Competition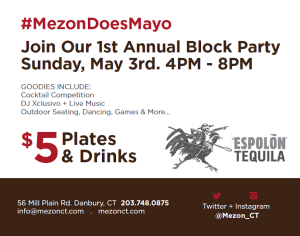 The competition is part of the Mezon "First Annual Block Party" Cinco de Mayo Festivities on May 3, 2013 that run from 4:00 -8:00 p.m.
Where: Mezon Tapas Bar & Restaurant,
56 Mill Plain Road, Danbury CT 06811
When: Sunday, May 3, 2015, 4:45 p.m.
How: All entries to be emailed to info@mezonct.com no later than 11 PM on April 26th, 2015. Contact info@mezonct.com for parameters and supply list.
Entry must include: Name of contestant, Name of employer, Name of cocktail, recipe for cocktail.
Prizes: 1st & 2nd place finishers to be awarded. Only first 12 entries, will be accepted, no exceptions. Panel of local judges.