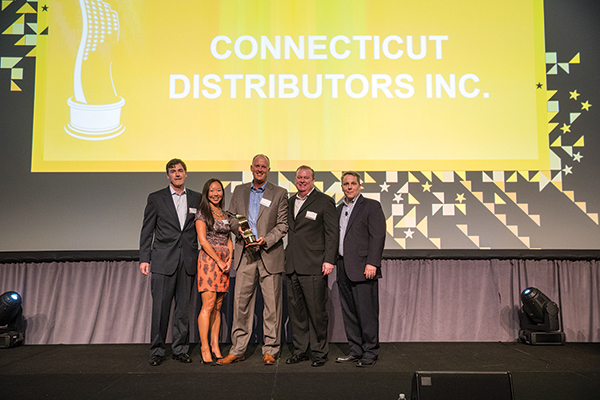 Diageo honored spirits and beer distributors at the 13th Annual Golden Bar Awards in Las Vegas, Nevada on August 11.
Connecticut Distributors, Inc., (CDI) took home an award for "Spirits Excellence – Captain Morgan." The Golden Bar Awards are presented to distributors demonstrating excellence in sales and marketing, as well as the promotion of responsible drinking. The Golden Bar Awards celebrate distributors across the U.S. for their excellence in the industry and the important role they play in their respective communities.
In total, 24 Golden Bar statuettes, 22 made of 24-carat gold and two made of platinum, were awarded. Each statuette weighs eight pounds, stands more than a foot tall, and is produced by R.S. Owens, the company that created the Oscar®, presented by the Academy of Motion Picture Arts and Sciences.