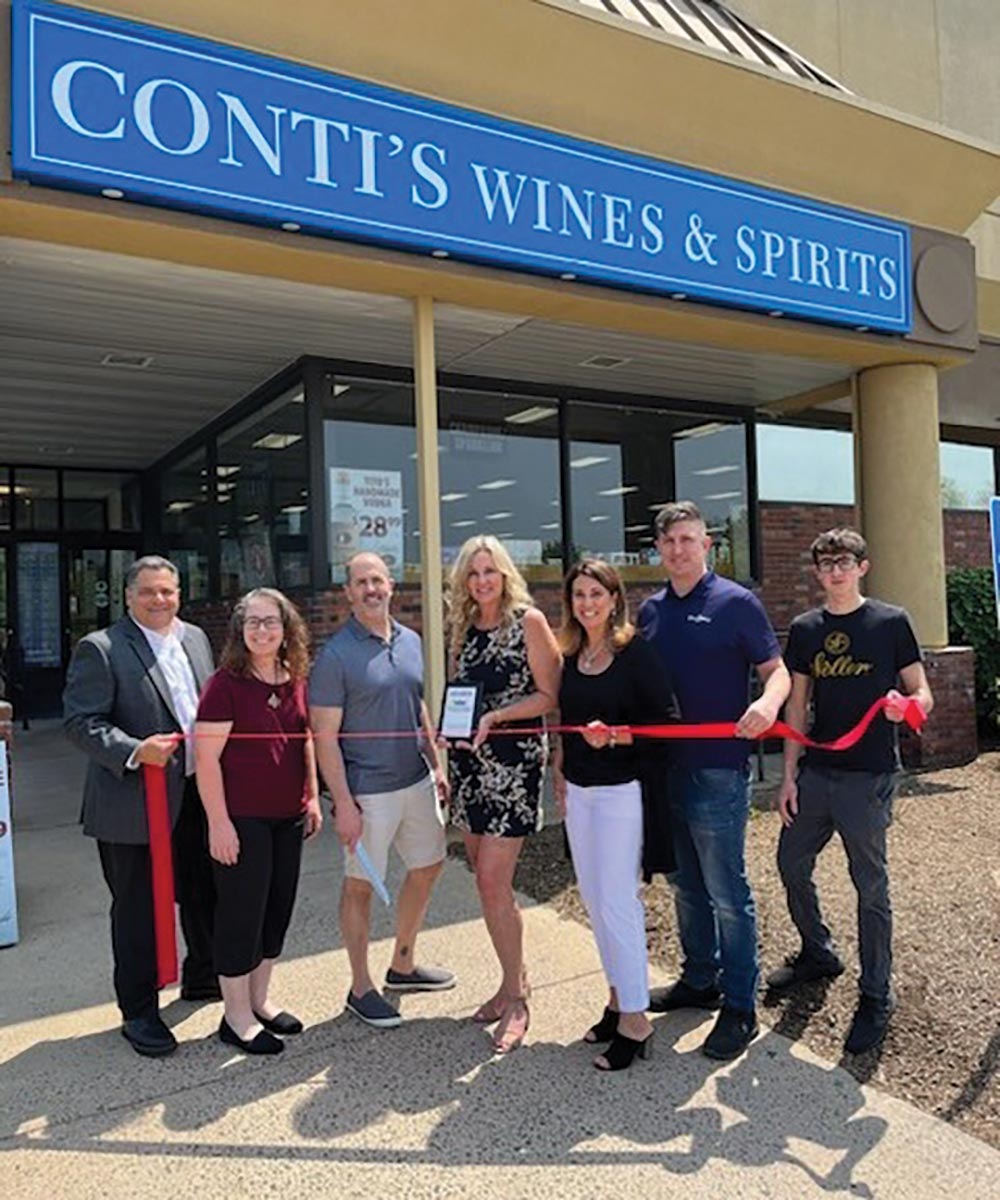 Conti's Wines & Spirits celebrated its grand opening with a ribbon-cutting on May 23 at its 235 Queen Street location. All three Southington High School graduates, Nick Conti and his sons, Nick Jr. and Joe, will run the new retail location, which offers 18,000 square feet and more than 10,000 SKUs. "We are thrilled to reconnect to our local roots. We have an amazing staff that has a passion for fine wine and whiskey, with a major focus on single-barrel store-pick whiskey and tequila. We have been recognized locally and nationally for the quality of our picks." The new store, renamed from Southington Wine & Spirit Co., is a sister store of Conti's other four shops: Sav-Rite Liquors in North Haven, 10,000 square feet of retail space; Greens Farms Spirit Shop in Westport, 2,800 square feet; Ye Old Wines in Wallingford, 1,500 square feet; and Ye Old Spirits in West Haven, 1,500 square feet. The Contis, store staff and the community celebrated with the Southington Chamber of Commerce and State Rep. Donna Veach. Conti has been in the beverage industry for more than 23 years and is an active member of the Connecticut Package Stores Association. He has been recognized several years in a row now in the Top 100 Retailers by Beverage Dynamics magazine.
The outdoor ribbon-cutting: Louis Perillo, Economic Development Director, Town of Southington; Lucia Chubet, Mugford & DiBella, LLC; Nick Conti Sr., Owner, Conti's Wines & Spirits; MaryAnn Stanley, Board Chair, Southington Chamber of Commerce and VP, Asphalt #1 Paving; Barbara Coleman-Hekeler, President and CEO, Southington Chamber of Commerce; Ryan Aspinall, General Manager, Conti's Wines & Spirits; and Nick Conti Jr.
The ribbon-cutting team inside Conti's Wines & Spirits at its grand opening on May 23. Located at 235 Queen Street, the store features 18,000 square feet of products.