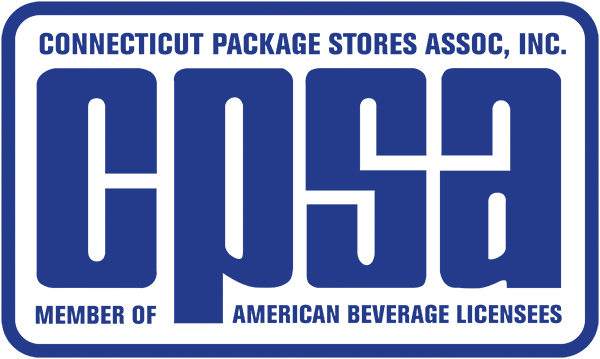 By Carroll J. Hughes, Executive Director CPSA
The Connecticut Package Stores Association is planning a number of activities over the next several months, including membership events, some of which will focus on plans for the upcoming legislative session.
CPSA will again visit with an industry partner, which is a great opportunity for current and prospective members to learn more about the association, as well as current industry and legislative news. The next event will take place January 15, 2018 at Onyx Spirits Company in East Hartford, CT. Additional Connecticut distillers will be in attendance, as well as members of the CT Small Brands Council (CSBC). CSBC's membership includes small distributors, as well as others who frequently work with CPSA members.
CPSA encourages all package store industry members and local legislators to join these meetings. We have been fortunate to have local representatives attend our past events and speak about the stability and jobs industry members bring to their communities.
The January meeting will be particularly important, as the legislative session begins a couple of weeks later. A legislative report will be presented, pinpointing some concerns as well as opportunities for the package store industry in 2018.
One of the major upcoming issues is the replacement for State Representative David Baram (D), who will be elected the new Probate Judge for his area of Bloomfield and Windsor. Representative Baram has been a staunch supporter of the alcohol beverage industry in Connecticut. He recognizes that the industry is a major economic driver with a strong retail sector that, unlike other retail establishments, is not closing stores and forfeiting jobs due to the mail order business sector.
CPSA is already preparing for a number of issues that retailers will be subject to in the next legislative session, which begins on February 7 and ends May 9. These issues are based on recent events, plans of others in the industry, and legislative projections. Issues that may be raised include the continued minimum bottle conflict, allowance of direct retail mail delivery, expansion of product sale to other retail sectors, bottle bill expansion to wine and spirits sales, and fee and tax increases.
In the past few years, CPSA has been increasingly enveloped in issues involving our members at the legislature, administrative agencies and courts. CPSA's resources have been strained to provide these services in order to defend our stores. We do not want package stores to mistake our successes for invulnerability. What industry members often do not see is CPSA's board members, members and lobbying team working tirelessly to defend your stores. If membership does not grow, CPSA may not be able to continue providing the services needed to succeed in the future.
Successes at the legislature and in the recent lawsuit were only possible through the small but strong core of members, dedicated officers and board members. Without financial support from a broader base of members, the organization could potentially begin to see issues larger and more severe than ever before. Recent news in Massachusetts shows what happens when the voice of the retail sector is not strong or united enough to defend itself against the efforts of those who want to take advantage of them.
We urge members to renew this year in a timely manner when the mailing arrives next month. The most success we have seen in expanding our membership has come from current members encouraging fellow store owners to join. Please help us strengthen the association after a very tough year, so we can continue to successfully defend stores across the state. No One of Us … Is as Strong as All of Us.
Interested in learning more about CPSA and member benefits? Contact us at ctpsa.com.